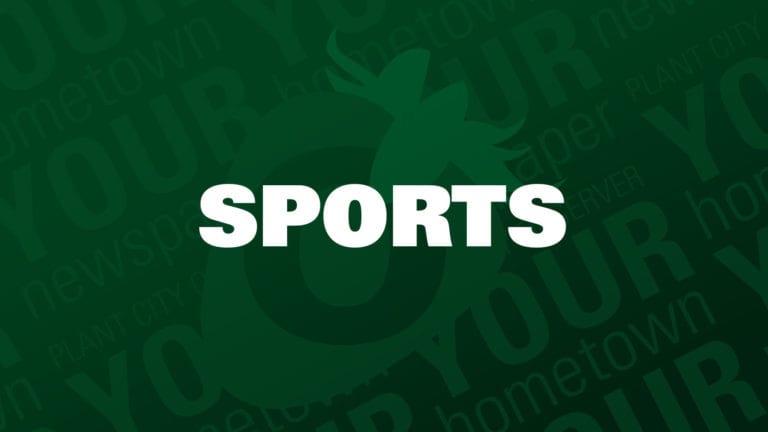 While Durant's girls were able to escape with a 1-0 victory to remain undefeated, Plant City's boys won 3-1 to move to 8-2 on the year.
Plant City soccer headed to Dover on Tuesday where they took on Durant in a crosstown rivalry matchup.
In the first matchup of the evening, Durant's girls had repeated chances to put goals on the board but ultimately settled for a 1-0 victory on the back of a goal from Rachel Horn early in the second half. The loss moved Plant City to 2-4-2, but allowed Durant's girls to remain undefeated as they now sit at 12-0 on the year.
Through their first 12 games of the season, Durant has played stellar soccer, working their way to a dozen wins without any hiccups. The Cougars have outscored their opponents 57-4 throughout the year, a run that features four mercy rule victories and nine shutouts. Their game against Bloomingdale – a regular season matchup in which the Cougars faced another Tampa Bay Top 10 Champions League team – ended in a 6-2 final, their lone game of the season in which they've conceded more than one goal. And in their Champions League matchups, Durant has come away with a 2-0 victory over New Port Richey's River Ridge, a 1-0 victory over Clearwater's Calvary Christian and a 3-0 win over Sickles to earn a spot in the tournament semifinals against 7-0 Tampa Catholic on Saturday.
In the most recent Tampa Bay Top 10 High School Girls Soccer Coaches Poll, Durant's girls were ranked second with Tampa Catholic coming in at number three, both trailing Pinellas County's Palm Harbor University High School.
In the boys' matchup later in the evening, Plant City was able to escape with a 3-1 victory to move to 9-2 on the season, while Durant dropped to 3-4-2.
The match was intensely back and forth from the opening whistle, with both teams working a series of runs up the wings to create their chances as both defenses battled just to stifle the opposing offenses from converting the runs into meaningful opportunities in front of goal.
In the ninth minute, Durant pulled ahead with a rocket of a shot off the volley from outside the 18-yard box, but Plant City quickly responded with a stellar goal of their own off the foot of freshman Ismael Gonzalez, knotting the contest at 1-1 in the 14th minute. After another hard-fought 25 minutes, the game remained 1-1 heading into halftime.
Once in the second half, the game remained tight and play was physical, as to be expected in a matchup between such familiar squads. But as a result, Plant City was awarded a penalty kick in the 50th minute, an opportunity that senior Angel Guerra buried to give the Raiders a 2-1 advantage. And in the game's 70th minute, Guerra netted his second goal of the contest to extend Plant City's lead to 3-1 and seal the victory.
"In the first half they hit a banger of a goal, there's not much you can do about that, it's just a fantastic strike on their part," Plant City head coach Ben Henderson said. "And Ismael, a freshman, got our first goal in a similar fashion. I think that kind of helps a little bit in the tactical aspect of the second half because at least when you're tied – obviously you still want to score and you want to win the game – you can kind of keep your shape and not feel like you have to chase the game. We felt like, defensively, as long as we keep them outside of our box and keep them around the edges, you're fine. They were never really getting in behind us so we felt comfortable in the back and then we just knew that we wanted to keep numbers forward. We played long, more than we wanted to because of a narrow high school field, but we felt that if we kept pounding it in there that we had enough quality up top to make something happen."
While the loss puts Durant at 3-4-2, their record isn't quite indicative of their ability or overall play as their losses have come in narrow contests against some extremely tough competition on their early-season schedule, including a 1-0 loss to 9-0 Bloomingdale, a 2-1 loss to 6-1-1 Strawberry Crest and 3-1 loss to 8-1 Newsome. And after a season in which the Raiders won just six games in 2021, they now move to 8-2 in 2022. Henderson credits a large portion of their success to a variety of goal scorers and a strong midfield, allowing Plant City to move talented scorers like Manuel Nava and Guerra forward – two players that currently sit fourth and 11th in Florida's 7A scoring leaderboards with 12 and nine goals, respectively. Additionally, he adds that a less strenuous early-season schedule that no longer includes Champions League play like it did in 2021 has allowed the team to find their confidence early.
"Last year we had a lot of games where we were in it but no one could find a goal," Henderson said. "Whereas this year, for starters, we're not leaking goals out of the back and that's huge. We haven't given up more than two goals all season and really since the Robinson game with our starters, we haven't given up more than one in a game. And then up front, the seniors are finding ways to score but we also have a variety of guys that can score, unlike last year. We just played Brandon on Friday and we beat them 7-2 last year, but we played our goalkeeper Estaban Navarrete at forward that game and he scored five goals. This year we beat Brandon 9-2 and we had eight different goal scorers, so I think the depth of guys that can score is just better this year. I think that's why in a game like this if we can keep the ball in the offensive half someone is going to get the ball at their feet and make magic happen."
Plant City will finish their week at home against East Bay on Friday while Durant heads to Riverview before their girls take on Tampa Catholic on Saturday.