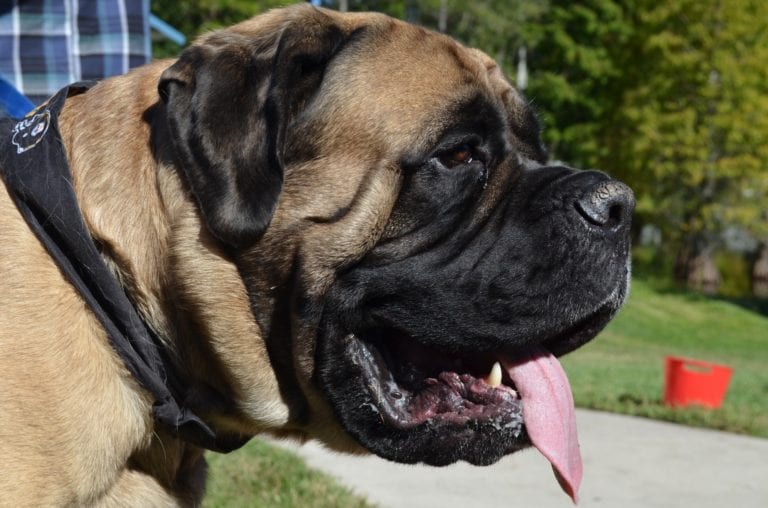 Keel & Curley Winery will be overrun with lovable pups this Sunday for its Winery to the Rescue event.
Keel Farms is spreading some love to man's best friend on Sunday with its Winery to the Rescue event.
The pet-friendly rescue awareness day will be held at the winery, 5210 Thonotosassa Road, and will open its doors to a variety of local pups. Alicia Keel, chief financial officer for Keel & Curley, said this year the winery is partnering with several local pet 501(c)3 organizations to ensure that no dog is left behind in the community.
"It's important to us because we like to have community-driven events that are family-friendly," Keel said. "And obviously it's for a good cause. We definitely will have several great groups with us."
The Florida Giant Dog Rescue is for any dog weighing more than 100 pounds that comes through the rescue, so that's a lot of Great Danes, Mastiffs of all kinds and even St. Bernard mixes. Keel said anyone that fits the need is accepted in the rescue. The Florida English Bulldog Rescue is a volunteer group that "rehabs and re-homes neglected, abused and unwanted English Bulldogs throughout the state of Florida." TLC PetSnip, Inc. will also be represented during the event and it is an organization that provides "high quality, affordable and accessible veterinary care for all pet owners in a caring and compassionate way."
Many of the lovable pups will mingle with the public Sunday afternoon. Keel Farms will have lots of games solely dedicated to their furry friends, including a dog swimming pool, tube obstacles and more. A variety of dog-themed vendors will also be on site with merchandise specifically designed for pets. Whether you want to pick up natural treats or one-of-a-kind apparel, there will be a vendor to fit your interests.
While many of the dogs are up for adoption, none can be snagged and taken home that day as the rescues have more extensive processes in place. However, if you're interested in finding your forever friend, it's a great way to have a meet-and-greet with some of the viable candidates.
Of course, Keel Farms has long made it a point to make the majority of its events family-friendly. To further that effort there will be many kids' activities like face painters and balloon artists, and the winery's massive playground will be open all day.
The restaurant will be up and running all day long and Keel said the public is more than welcome to join the festivities and even bring their own pups as long as they're well-behaved. Keel's own newest family member, a black lab named Max, will tag along with his mom to represent the company and greet some of the attendees.
On the massive patio, a large silent auction will be set up all day long for those who wish to take home the unique items of their own. A few items will also be auctioned off later in the day during the live auction, including a fiddle signed by Charlie Daniels. Other live bids will go toward a trip in an airplane with Keel's husband for lunch and a yacht charter. More information is available at keelfarms.com/events/winery-to-the-rescue-pet-friendly-rescue-awareness-day/.
"It should be a lot of fun," Keel said. "Last year we just had a lot of dogs running around and people hanging out and enjoying the food and music. We've got so much going on you can easily spend all day with us here. So come on out and help some really great causes." 
If you go

Winery to the Rescue: Pet-Friendly Rescue Awareness Day
When: Nov. 10 from 11 a.m. to 5 p.m.

Where: Keel & Curley Winery,
5210 Thonotosassa Road

What:Join Keel and local pet services and product vendors for a day of music, food, silent and live auctions and raffles. All proceeds will benefit Florida Giant Dog Rescue, Florida English Bulldog Rescue and TLC PetSnip, Inc.

Cost: Free to attend