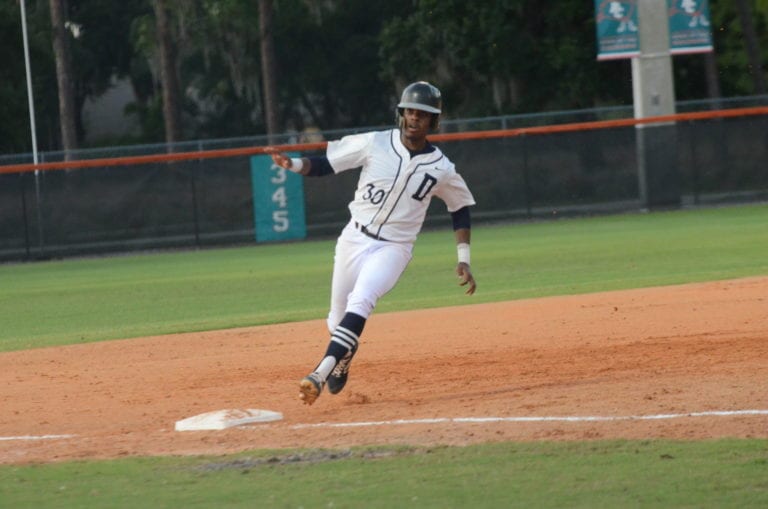 Durant, Plant City and Strawberry Crest saw plenty of action Monday and Tuesday.
The 8A-4 and 8A-6 district tournaments kicked into high gear early this week with Durant and Strawberry Crest picking up a pair of first-round wins, followed by Crest and Plant City locking down spots in tonight's championship games.
The 8A-6 tournament started up Monday at Plant City with Durant's 5-1 win over East Bay. The Cougars, holding a 1-0 lead, gave themselves all the insurance they needed in the bottom of the second inning. Arpod Zsold smacked a two-RBI double with two outs and loaded bases to give Durant a 3-0 lead. Ahmad Fitts came up to bat and, shortly after Brendan Queen scored on a passed ball, he was able to drive in Zsold for the team's final run.
East Bay scored its only run in the top of the fifth inning and threatened the Cougars again in the top of the seventh, quickly loading up the bases with no outs, but that's where the Indians' short burst of good luck ended. Durant's win set up the team's fourth meeting with Plant City of 2019 for Tuesday night.
Crest spent Tuesday night's game against Freedom in total control from wire to wire, scoring an 8-0 win that set up the Chargers for tonight's 8A-4 championship round. High winds didn't have much of an effect on the Chargers, who were able to get their bats going by the second inning and took advantage of several strings of errors to keep the lead up with smart base running.
The Chargers took a 3-0 lead in the second inning that started with Colby Fanning's two-out RBI single to drive in Ben Pues. Kade Manderscheid crossed home plate after a passed ball during Austin Obergfell's at-bat, and Obergfell followed up with a single to right center that scored Fanning. Those two would go on to score again in the bottom of the fourth inning, that time with Obergfell hitting a sacrifice grounder that sent Fanning in to score and bring the Crest lead up to 4-0.
Ryan Dell kicked off a productive bottom of the fifth by drawing a walk, moving to second base after a fielding error, then moved to third base and finally home on two passed balls. An error during Manderscheid's at-bat scored Pues and moved Joey Parrillo to third base a short time later, bringing Crest up to a 6-0 lead. Pitcher Alex Marshall hit a sac fly for the second out that scored Parrillo and, four batters later, the Chargers got their eighth and final run when Jacob Heath drew a walk with the bases loaded.
Also on Tuesday night, the fourth and final round of the 2019 Durant-Plant City series ended with a 7-1 win for the hosting Raiders.
Plant City, coming off of a first-round bye as the district's top seed, trailed 1-0 after the first inning but found its rhythm in the second and didn't look back. The Raiders went ahead for good with a three-run second inning, scored three more in the fourth and one more run in the fifth to set the final score.
The Raiders picked up 10 hits on the night, led by Cole Cothren's 3-for-4 performance and Tyler Dowdy's two RBI. Parker Messick pitched a complete game with two hits and one earned run allowed, six strikeouts and just one walk.
Tonight's pair of district championship games will begin at 7 p.m. at both Plant City and Crest. The Raiders will face Bloomingdale for the 8A-6 title while Crest takes on Wiregrass Ranch for the 8A-4 title.