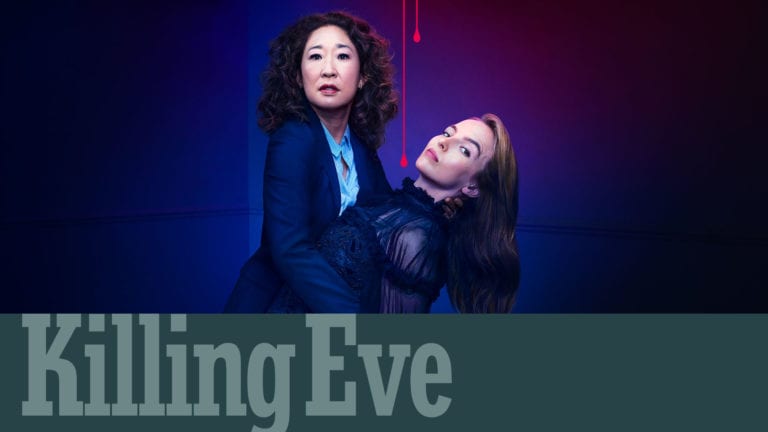 If you're searching for something new to binge on a streaming site or want to rediscover an old favorite, look no further than our in-depth guide to five of the largest platforms on the market.
Regardless of whether you agree with the state reopening as quickly as it is, one thing everyone seems to be on board with is carrying on some of the isolation techniques we've developed over the past few months.
Since talk of a second wave is all experts seem to be discussing, many residents are still going to stay in their homes as much as possible. While I'm sure everyone would love to say they're spending all of their time working out or writing the next great novel, let's be honest: the majority of us are catching up on our streaming.
But it takes far more time to find something new to watch than you ever spend actually watching the show or film with so many different services out there. Most viewers probably aren't going to take the time combing through the archives to discover their new obsession if it isn't one of the hits trending on social media.
Luckily, we've done the work for you. After scouring through five of the largest streaming services available, we've compiled a list of beloved classics and new favorites. If you're looking for what to start binging next pick your favorite platform and get to work.
This will be a two-part series with Netflix and Hulu running today and HBO Now, Amazon and Disney+ running in a lineup next week.
Oh, and if you're looking specifically for a child-friendly show or film, skip to Disney+. If you're 18 or older, pick your poison and let the streaming begin.
Netflix
When people talk of media binging, Netflix is usually the first platform that comes to mind. It's the heavy hitter and paved the way for the streaming-only originals trend that is now commonplace. As far as movies and documentaries go, unfortunately, the platform is wishy-washy at best. There are some gems you can't find anywhere else and a few originals that make for great entertainment, but for the most part it's not Netflix's strong suit.
Movies:
Indiana Jones: Sit down this weekend and watch every single one. Yes, even THAT one. Shoot some vodka with Marion, make sure you aren't eating during the monkey brain scene, drink your beverages out of a chalice and mutter under your breath about aliens while complimenting Cate Blanchett every five minutes. It's a marathon you won't soon forget.
Monty Python and the Holy Grail: If you don't know how to argue that a five-ounce bird could not carry a one-pound coconut then you have to sit down with a pad and pen and take notes during this classic. A swallow has to beat its wings 43 times every second to maintain air-speed velocity. This logic is crucial to the quest for the Holy Grail. Confused? Just hit play.
Spider-Man: Into the Spider-Verse: Arguably one of the greatest Spider-Man films ever made, Into the Spider-Verse revolutionized animation. It follows the concept of multiple universes and the different realities each possess. With that in mind you don't just get your traditional Spider-Man. You get Spider-Man Noir, Spider-Gwen and even Spider-Ham. It's a movie that has a 97 percent rating on Rotten Tomatoes and has fans of all ages.
The Ballad of Buster Scruggs: If you're a fan of westerns and don't mind a little brutality, this strange "film" is your next must-see. The Coen brothers combined six short films all set in the Wild West that delve into human depravity, the shifting tide of morality and the inner flame of desire that causes humanity to make rash and often questionable decisions. You've got a singing cowboy, a bank robber, an elderly prospector, a traveling impresario, a wagon train and a bounty hunter duo. It's rated R and definitely not for children, but the storytelling is creative to say the least.
TV Shows:
The Umbrella Academy: This is a new addition to Netflix and season two drops July 31. Picture X-Men but with massive daddy issues and time travel. It's dark, hilarious and will make you cry.
Dead to Me: An angry Christina Applegate becomes friends with the woman who killed her husband, though she has no idea this new friend is the suspect she's been looking for all this time. But they're co-dependent besties? It's a mess, but one you can't look away from. Season two was just released, so you're still in major spoiler territory if you go on social media.
One Day at a Time: Otherwise known as "The One that Got Away," this show was a family-friendly sitcom that was — and I say this without an ounce of exaggeration — one of the best shows Netflix ever made. It was heartfelt, it was funny and had a cast that took everyone's breath away. Then Netflix decided to stop production. The fans rioted and Pop swooped in to bring it back to life, thus making it the first original program canceled by Netflix to be revived on a traditional linear network.
Schitt's Creek: Sometimes Canadians really do everything better. This show is proof that there's magic across the border. Schitt's Creek is one of the funniest shows around and the final season wrapped up in April. All you need to know is the cast: Daniel, Eugene and Sarah Levy, Catherine O'Hara, Annie Murphy and Noah Reid. Go watch this with a bottle of wine immediately.
The Witcher: You don't have to be an avid fan of the video games to enjoy this live-action take on the books that inspired them. The acting is above par and Henry Cavill and Anya Chalotra keep you completely captivated as each episode passes. The timelines jump back and forth and there's a bunch of plots woven in, but another season is luckily on the way.
Derry Girls: My heart is simultaneously filled and broken over this British sitcom. It's set in Derry, Northern Ireland in the 1990s and is criminally underrated. There's not a single friend in my life that I've convinced to watch this that hasn't fallen in love.
Hulu
If you want to watch TV without a cable package, Hulu has always been the best bet. The service also started to make waves with its original content. Awards are starting to flood in left and right. There's a reason for that.
Movies:
Parasite: Parasite is the first foreign-language film to ever win a Best Picture Oscar. The South Korean thriller bends genres and keeps viewers locked in from start to finish.
RBG: This documentary explores the life and career of Supreme Court Justice Ruth Bader Ginsburg. It's relatively short as far as documentaries go but will have you buying Notorious RBG merch in no time.
Tea with the Dames: Maggie Smith, Judi Dench, Joan Plowright and Eileen Atkins sit at a table in a garden and have tea. The conversation that follows sheds insight into their respective acting careers and is one that cannot be missed.
TV Shows:
Brooklyn Nine-Nine: Andy Samberg created a masterpiece with this Golden Globe-winning comedy. Follow Detective Jake Peralta and his coworkers at the Brooklyn Nine-Nine for a wild ride you will never forget.
Bob's Burgers: This is the adult cartoon you've been waiting for. The episodes are short but memorable and the characters are so unique you'll find yourself adoring them all.
Killing Eve: An agent for MI5 tracks a female assassin around the world. She's completely captivated by her and, in a dramatic turn of events, the obsession turns out to be mutual. Flash forward to jaw-dropping kills, a soundtrack that haunts you for days and dialogue that makes the literary gods weep and you've got yourself a show that will be remembered for decades to come. Season three airs at 9 p.m. every Sunday but the first two seasons are available on Hulu.
Scrubs: This is the only medical show that ever mattered. Scrubs blends comedy and tragedy in a way no other hospital based experience has been able to match. Most fans can quote every episode because they rewatch it time and again. Even the minor characters leave monumental impacts. It's one of creator Bill Lawrence's bests and definitely worth a watch.
Seinfeld: It's a show about nothing, yet it reshaped the culture of our nation. If you've never seen it prepare for a long watch. We miss you, Jerry Stiller.
What We Do in the Shadows: Taika Waititi is a legend for a reason and if you haven't heard of him yet, I'm sorry to say you've been living under a large rock. This show is based on the mockumentary of the same name and follows in its bizarre, yet captivating, footsteps. Vampires in Staten Island let a documentary crew into their home. The hilarities that ensue will keep you coming back for more time and again. New episodes drop each Wednesday.
Mrs. America: Cate Blanchett, Rose Byrne, Sarah Paulson, Uzo Aduba and a full cast of cinema legends have come together to make Hulu's latest masterpiece. The show tells the story of the movement to ratify the Equal Rights Amendment (ERA) and the unexpected backlash led by a conservative woman named Phyllis Schlafly. Episodes drop Wednesday nights and by Thursday morning, whatever was discussed is trending all over social media. The cast has created a cinematic vision. Season one is airing now.
Zoey's Extraordinary Playlist: Remember how terrible Glee was? Imagine a show that has music in every episode, but is actually well-written and acted to a T. Throw in some gut punches and soul-wrenching plots, and you've got this brand new show.