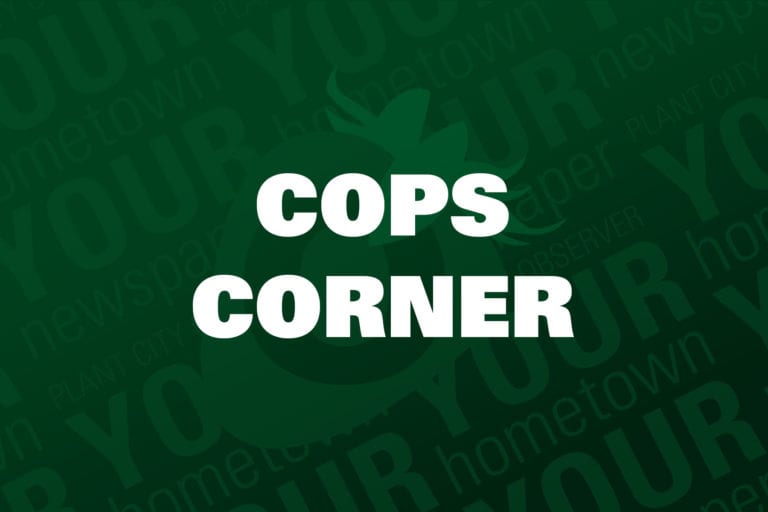 This week on Cops Corner: Plant City Police investigated a stolen fanny pack, a long lost gun, multiple attacks on a mail box and more.
May 14
Nobody's Home
1700 block of Johnson Point Dr.
Residential burglary: Officers were informed by the representative of a home construction company that an unknown suspect had burglarized a home that remains under construction during the night. The suspect stole two vanities and a 33-inch cabinet from the home.
May 15
Open For Business
200 block of S. Wheeler St.
Vehicle burglary: Officers responded to a report that claimed an unknown suspect stole $9,000 from the inside of an unlocked vehicle overnight.
You've Shot Mail
400 block of N. Wiggins Rd.
Criminal mischief: Officers responded to a complaint that over a two-night span, the victim's mailbox had been shot with what appeared to be a shotgun.
May 16
that's not fanny
200 block of Park Springs Cr.
Vehicle burglary: A victim reported to officers that his vehicle had been burglarized, resulting in the loss of his fanny pack, $850 in cash and the spare key to his vehicle.
Long Lost Gun
2800 block of Clubhouse Dr.
Firearm Recovery: An individual alerted officers that he found a firearm that he had previously reported as stolen nearly a decade ago in Nov. of 2011.
May 20
Not So Home Alone
500 block of S. Waters St.
Warrant Arrest: Officers responded to a suspicious persons call where they found an individual inside of a vacant home at the location. The individual was found to have an outstanding warrant out for a violation of parole after failing to appear in court. The individual was arrested and transported to Orient Road Jail without incident.
Precious Car-go
2400 block of S. County Line Rd.
Stolen vehicle: Officers responded to a call in which the victim reported that his vehicle — a red 1994 Mazda B2300 — had been stolen.