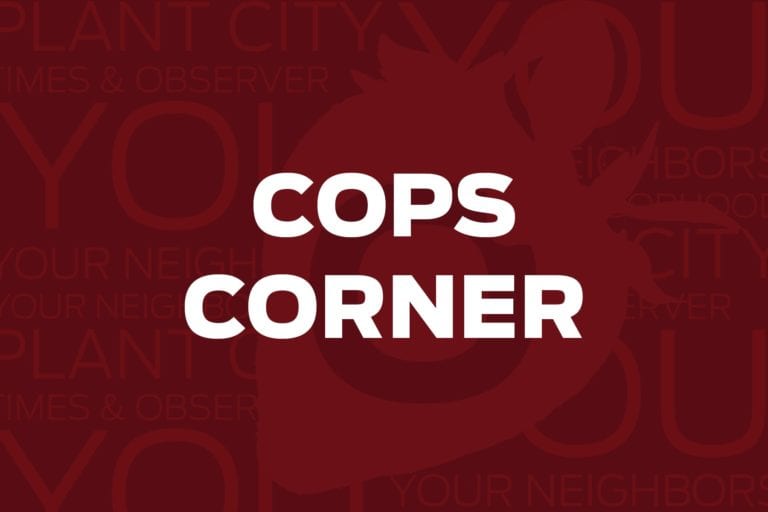 This week on Cops Corner officers investigated stolen beer and bacon and a man who accidentally discharged his gun at Lowes.
Dec. 7
Guzzlin' swiper
2500 block of Thonotosassa Rd.
Theft petit: An unknown male walked into Publix and stole four cases of beer and two packs of bacon.
Diabolical Christmas
600 block of S. Gordon St.
Residential burglary: The victim told officers that someone cut his screen, reached inside and unlocked the door to his home. They took a television, Bluetooth speaker and $20 in change from the home before fleeing the scene.
Dec. 8
Can you hear me now?
11400 block of Walden Oaks Plaza
Fraud: The victim told officers an unknown female had accessed her Verizon account. Using the information they activated three cell phones and three tablets and went to a variety of stores throughout Tampa and Brandon to pick them up. The victim's bill is approximately $1,600 dollars for the phones and fees.
Dec. 9
Bangin' shopping trip
2800 block of James L. Redman Pkwy
Accidental discharge: A customer was shopping at Lowes when they accidentally discharged their weapon at Lowes. The customer told officers he was carrying a semi automatic handgun in his pocket and when he reached into his pocket he accidentally pulled the trigger. The round struck the floor, but no damage was done and no one was injured. His weapon was placed into safekeeping.