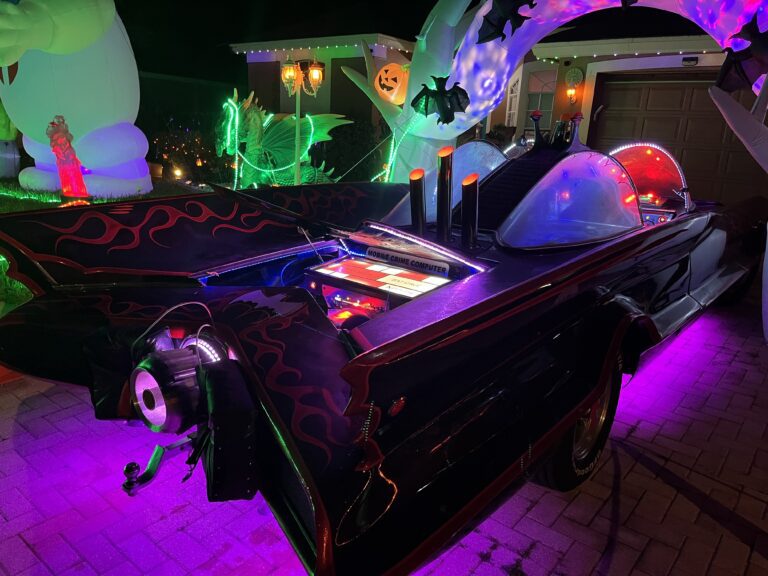 Plant City promises much fun with activities and decorations
What would Halloween be in Plant City without the loads of candy, diverse costumes, ornaments and spooky activities?
Fortunately, that's a question not to worry over.
In the spirit of the season, all of these – and more – will be present in town.
Here are a few Halloween events to highlight in Plant City, leading up to Oct. 31.
Pumpkin Patch Fundraiser
At Plant City's Wesley Centre, 202 W. Reynolds St., kids can pick up a bag filled with pumpkins, while parents offer whatever they can as a donation. The pumpkins are spread out around the playground and range in color and size. The fundraiser is open on Monday through Friday from 2p.m. to 7 p.m. And on Saturday and Sunday it's open from 10a.m. to 7p.m. It will run until Oct. 31 and proceeds will go toward the Wesley Centre's youth activities.
Halloween on Main Street
Of course, Downtown Plant City will be buzzing with festivities, especially at McCall Park. Halloween on Main Street will take place there, supply patrons with an array of food trucks for empty stomachs and vendors offering collectable items. Trick-or-Treaters can walk through downtown as open businesses turn empty candy bags into heavy ones. McCall Park is located at 100 N. Collins St. Adults and kids alike are encouraged to show up in costume.
Sir Henry's Haunted Trail
Once again, this popular Halloween event is back, located at 2837 S. Frontage Rd, in Plant City. Friends and family can walk together down three haunted trails, spanning almost a mile. There will also be an escape game, as well as laser tag. It will run every weekend from Friday to Sunday, until Saturday, Nov.6. On Fridays and Saturdays, it will be open from 7:30p.m. to 11p.m. On Sundays its hours will be from 7:30p.m. to 9:30p.m. General admission is $35 until Halloween evening when it will drop to $30. Tickets can only be purchased online at sirhenryshauntedtrail.com. According to its website, the event may not be suitable for children under age 12.
Halloween Lip Synk & Constume Kontest
Customers can grab a cup of coffee as they partake in Krazy Kup's Halloween special on Oct. 30 at 7p.m. Participants can take turns in a singing competition with a chance to win $100. Entry for lip sync is $10. And attendees can show up in costume as there will be a contest for that as well. Krazy Kup is located at 101 E. J Arden Mays Blvd. in Plant City.
Local residents have jumped at the opportunity to decorate their homes.
Katherine and Michael Londberg are starting for the first time what will be an annual Halloween-themed decorated home. "Halloween is my favorite time of the year, so I love it," said Katherine.
Steve Rapuzzi lives on a busy street, but that doesn't stop drivers and pedestrians from enjoying the scenery. It has been a yearly tradition with skeletons perched up on his front porch, a skeleton head as well and another skeleton standing upright with a walker.
"I always liked it when I was a little kid," he explained. Next year he has plans to put up even more decorations.
And Jim Crawford's front lawn seems to be covered with props all over with little room to walk around. Of the many items, it includes an inflatable ghost, Frankenstein driving a coffin, a Back to the Future station wagon and a Batman bat mobile. He said he's been in the tradition for about 20 years.