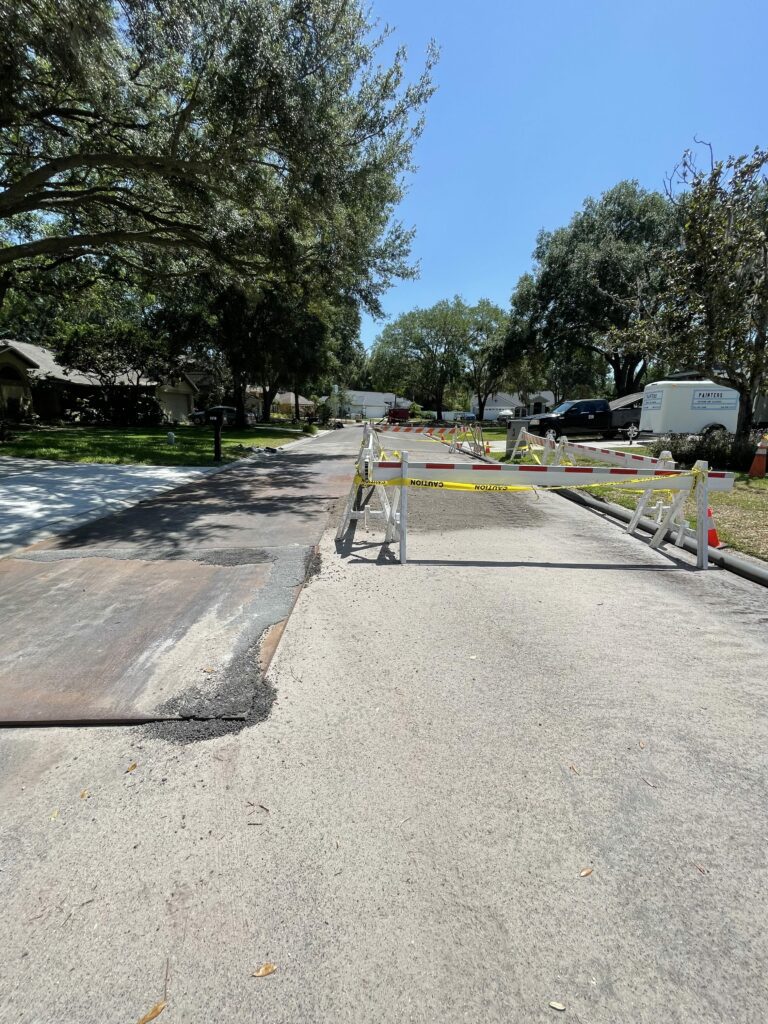 The work is expected to be completed within the next three weeks.
The City of Plant City is one step closer to completing repairs to the sinkhole that opened April 23 on Carriage Court in the Walden Lake subdivision.
While a section of the street is open for residents living on the street to have vehicular access to their homes, a section of the roadway, where the sinkhole formed and is filled with dirt, is still taped off.
The City retained Madrid Engineering Group on the day the sinkhole formed to conduct site inspections, provide initial recommendations and conduct an investigation to provide stabilization recommendations. Their findings were submitted to city officials last week.
The sinkhole, which at the time of its inspection on April 23 measured at least 20 feet in depth and roughly 10 feet in diameter, also damaged an existing 8-inch sewer line. Following Madrid's initial recommendations, the city backfilled the sinkhole with 200 cubic yards of dirt the day of the collapse.
According to the Florida Department of Environmental Protection, sinkholes form from the collapse of surface sediments into underground voids and cavities in the limestone bedrock.
The estimated cost for the stabilization is $250,000, which doesn't include roadway and sewer line repairs.
The City is on the hook for the repair costs. Thanks, Mother Nature.
City Manager Bill McDaniel said initial stabilization of the sinkhole continues to appear successful and there hasn't been any discernible settling activity since the sinkhole was filled.
Residents who live on the street will be pleased to know that repairs to their street will be completed in a timely manner. "The City is finalizing the process for contracting the recommended repairs and additional stabilization measures," he said. "We anticipate having the sinkhole site completely repaired within the next three weeks."