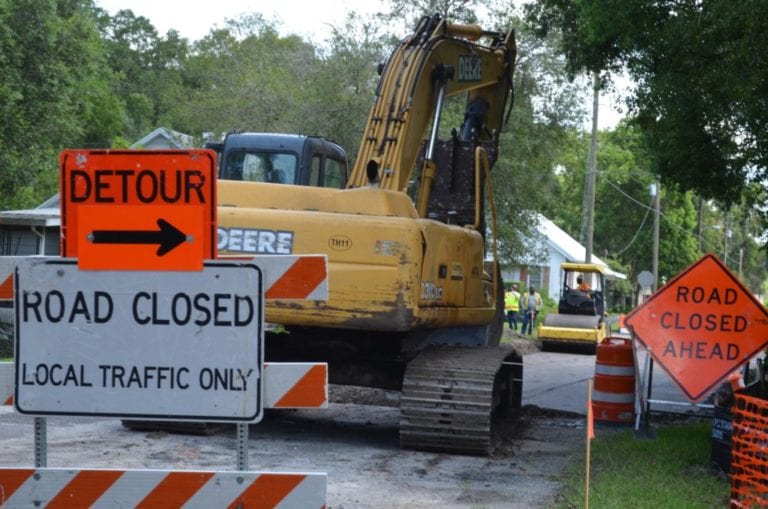 A handful of major city projects — including road repairs and the design of the Ellis-Methvin upgrades — were spurred into motion last week following approval of city commissioners.
A quick round of voting led to the approval to start several key projects around the city during last week's city commission meeting.
Thanks to Veterans Day, City Hall opened its doors Tuesday night rather than Monday for the scheduled meeting. Though only a consent agenda and reports were on the schedule, several pieces were set into motion.
Commissioners approved a change in the contract with C.W. Roberts Contracting, Inc., which would add additional streets to the pre-planned schedule of repairs for the current fiscal year. This is not the first time the city has found wiggle room in the budget to add more of the "low hanging fruit" to the lineup. However, City Manager Bill McDaniel said the city will soon run out of easy options when it comes to simple repairs.
"We do an engineer's estimate for budget, then we put it out to bid and when the bids come in they can be higher or lower or dead-on, but they keep coming in lower," McDaniel said. "I think there's probably some concrete reasons for it. I think one thing, oil prices are lower and that probably has some impact on it. There's tangible reasons for it. But the bids are under the engineer's estimates and when we take the difference we put it back toward additional roads. We're getting very close to running out of low-hanging fruit."
McDaniel said the city is already looking ahead at the next phase to determine the next set of roads the city can tackle. These will include those with minimal utility work versus the ones throughout the city that need an abundance of repair.
The approval of the consent agenda also set the ball rolling for bringing about major changes at Ellis-Methvin Park. The city plans to create a two-story building on the property that will have concession and restrooms on the bottom and tournament management on the top.
During the vote on Nov. 12, commissioners authorized a work order with The Lunz Group, Inc. for them to handle the programing and concept design, schematic design, design development, construction documents, construction phase services and site design for the building. The city is approximately one year out from any concrete development on the site.
"I want a 'wow' factor for it," McDaniel said. "I don't want a cookie-cutter building there. Ellis-Methvin is a jewel for our city and our park inventory and I want a facility that is befitting of that status, but also of that location because it's going on that little peninsula, so it will have water around it on three sides. I just want a really good-looking building there."