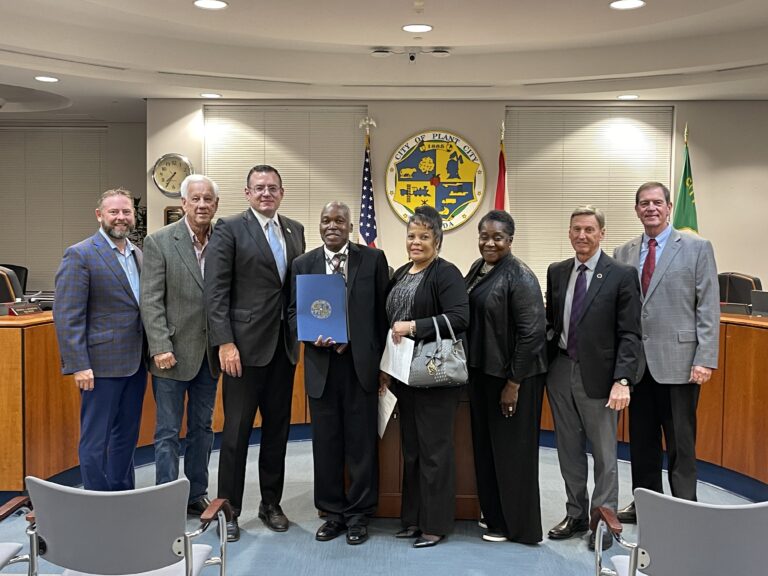 The Anointed Life Ministry of Plant City earned received a proclamation from the city commission for 10 years of service to the community.
The Anointed Life Ministry of Plant City was recognized by the City Commission, earning a proclamation recognizing its 10 years of dedicated service to the community, helping guide the congregation on their spiritual quests. The church, headed by Pastor Lloyd MdDonald Jr. and his wife Evon, was established January 2013 and has grown from two members (its founders) to 75 members who meet in-person every week to learn about the life and ministry of Jesus Christ. Many other members, some from other states, watch the services via Zoom.
"The recognition is a great accomplishment for our ministry that can be achieved and cherished as we share the message of Jesus Christ with others," said Pastor McDonald. "I ask God to help us in accomplishing positive things to help our community and fellowmen."
"We're a small congregation but we have big dreams," said MdDonald.
Mayor Nate Kilton proclaimed the proclamation as the highest honor that can be bestowed on an organization. City Manager Bill McDaniel commends the church for its positive impact on the city. "Our faith community is one of the backbones of Plant City and it's very important to us," said McDaniel.
Its ministries include helping the homeless, grief counseling, mental health assistance and its children's back-to-school program. For more information about The Anointed Life Ministry of Plant City visit www.theannointedlifeministry.com.