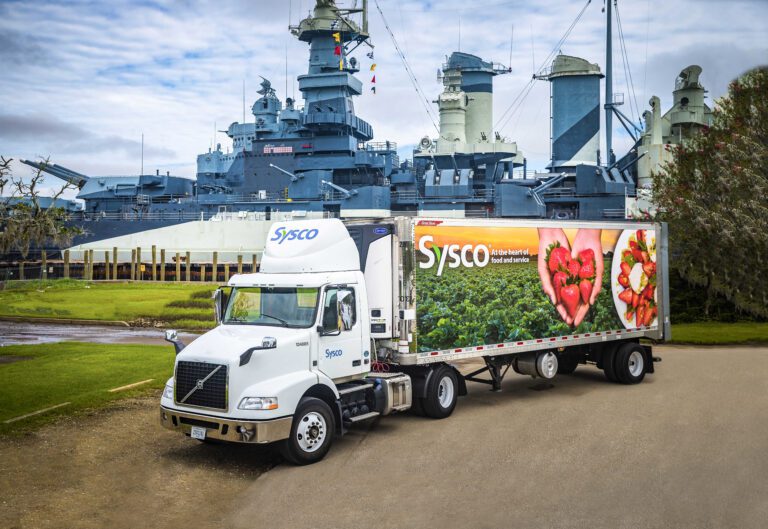 The global food distribution company is considering Plant City for its new distribution center.
The City of Plant City has lured many large companies to set up shop within its city limits in recent years thanks to its close proximity to the coveted I-4 corridor that links Tampa and Orlando which in recent years has become one of the largest concentrations of distribution, logistics and manufacturing centers in the Southeast. Sysco USA, Inc., the largest food-service distributor in the U.S. delivering food and food-related products to more than 650,000 customers, is on the hunt for the ideal location for a new distribution center and is considering a spot in the Southern Oaks business Park on Charlie Taylor Road.
But Plant City isn't the only city along the I-4 corridor seeking to entice businesses and the jobs and tax dollars they bring with them. Lakeland, Winter Haven and Auburndale also seek to attract these companies.
To sweeten the deal with Sysco, and help make Plant City stand out, the City Commission last week granted Sysco USA, Inc. an Economic Development Ad Valorem Tax Exemption of 50% of the assessed value of all new qualifying improvements and 50% of all qualifying tangible personal property for seven years from January 1, 2026. The exemption applies to taxes levied by the city and doesn't apply to taxes levied by Hillsborough County, school district or water management district. Based on the 50% exemption, the Property Appraiser's office estimates the revenue loss to the City for the first fiscal year is anticipated to be $197,909.
The Economic Development Ad Valorem Tax Exemption, authorized by Florida Statute 196.1995, gives cities and counties the authorization to offer an incentive that provides an exemption of up to 10 years from property taxes (both real property taxes and tangible personal property taxes) to new businesses and expansions of existing businesses that are expected to create new, full-time jobs in the city. The exemption can only be granted by ordinance of the municipality and only after the voters approve a referendum.
"The ad valorem abatement was voted on by Plant City's citizens in 2020 so it's something the community believes is important to incentivize good businesses to our community," said Mayor Nate Kilton. "This is a very exciting project for our community based on the positive economic impact this project would have on our local economy."
It's projected that Sysco would bring at least 200 new jobs to Plant City at 115% of the city's average wage, or about $82,500 per year. The company has also been recognized for its positive treatment of employees. In October 2022 Sysco Corporation was ranked in Newsweek's 2022 Top 100 Most Loved Workplaces. The rankings were determined after surveying more than 1.4 million employees from businesses with workforces varying in size from 50 to more than 10,000. The list recognizes companies that put respect, caring and appreciation for their employees at the center of their business model.
Jeremy Bellis, Director of Sales Strategy & Operations at Sysco, said the project is an important one for the company. "We expand but rarely do we build an entirely new distribution center," said Bellis. "These incentives will play a critical role in our decision-making process."
The company's export specialty subsidiary, International Food Group (IFG), already operates a 125,000 square-foot export facility in Plant City, employing more than 100 workers that help supply food to more than 80 countries.
Plant City Economic Development Corporation President Steve Morey said they've been working with the company since last summer, when it started evaluating potential sites for the distribution center. "This project would bring new jobs into Plant City at good wages, provide new revenues to fund city services and with the increased activity could have a positive economic effect on other Plant City businesses," he said. "We hope that a final decision is imminent."
"We appreciate your interest in Plant City and look forward to being a partner with you," said Kilton.