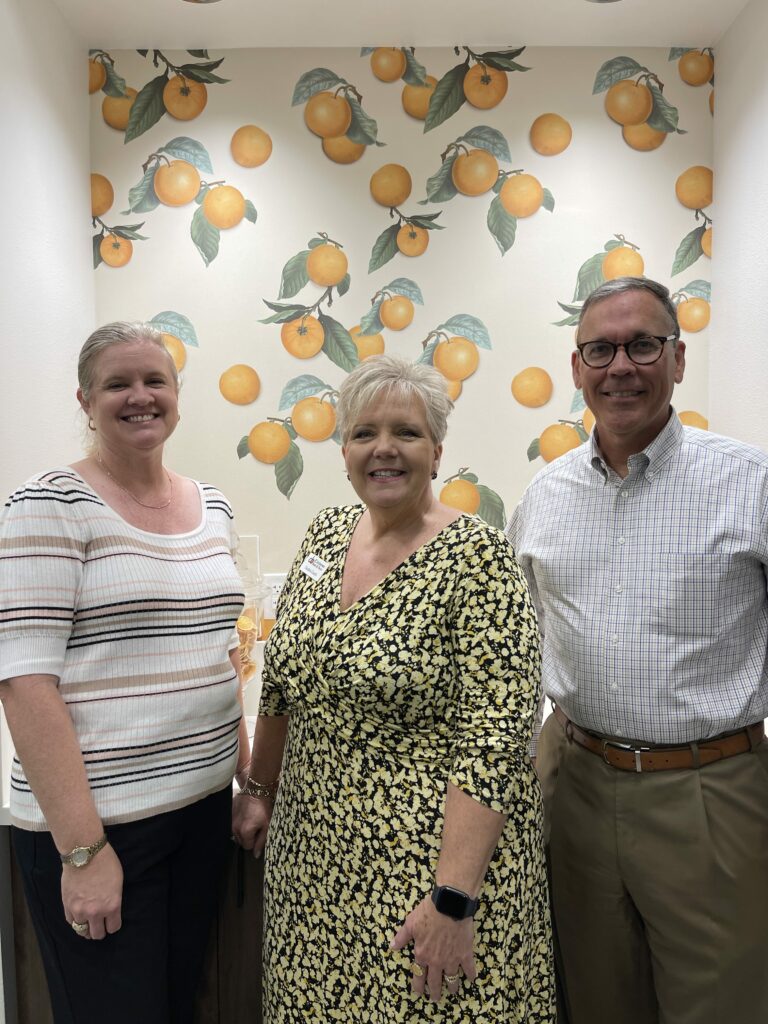 The event included food, networking and highlighted its community gathering room.
A new bank has opened in Plant City at 3019 James L. Redman Pkwy.
Citizens Bank & Trust, that for the last year had been working out of a temporary location at 1803A James. L. Redman Pkwy., hosted its grand opening celebration last week. A lively affair, it was attended by local dignitaries, bank executives and community members.
The grand opening celebration was pretty sweet- the perfect opportunity for customers to nosh on a dinner of briskets sandwiches with all the fixings and the sweet indulgence of gourmet cookies while getting a taste of what sets Citizens Bank & Trust apart from other banks.
One of the highlights of the 3,660 square-foot building is an innovative offering: a spacious community room that features a separate entrance, a large conference table with comfy chairs, a refrigerator stocked with water bottles and even a pellet ice maker. For Sandra Couch, Plant City Branch Manager, the community room is just one tangible expression of how the bank is a good neighbor, and it can be reserved free of charge for various community-driven organizations, from religious groups to charitable organizations. So far, Heroes' Heart and several churches have reserved and used the space. "We are the epitome of a community bank and when I asked the bank owners for a community room where police officers can come eat their lunch or groups could meet they agreed," she said. "I want to take care of my community."
The community seems to be taking care of them. In the year since the branch opened, the bank has collected $35 million in deposits. "That by far exceeds any office we've opened from scratch, we're off to the best start we've ever had here in Plant City," said Greg Littleton, Citizen Bank & Trust President and CEO. "The support from the Plant City community has been unbelievable."
Littleton said opening a Plant City branch seemed like the right move for the family-owned community bank that hails from Frostproof. "We felt like Plant City was a market we would do well in because it's similar to some of the markets we serve in Polk County," he said. "With tellers that provide face-to-face communication and when customers call us they get a human being that answers, we provide good old fashioned customer service."
The branch, which offers a full line of banking services, including residential and commercial loans, mortgages and investments and trust services, is also staffed with loan officers who can make decisions quickly. "I have the CEO's cellphone so if I need something for one of my customers, I can call and get an approval immediately," said Couch.
Citizens Bank & Trust, established in 1920, operates 17 full-service offices in Polk, Pasco and Hillsborough counties.
One of the bank's owners and a board of director, Jinx Chaney, attended the grand opening event. "We're happy to be here, we've always felt like Plant City was our kind of people," she said.
For more information about Citizens Bank & Trust visit citizens-bank.com. To book the community gathering room contact Couch at (813) 652-8090 or via email at Sandra.Couch@citizens-bank.com.