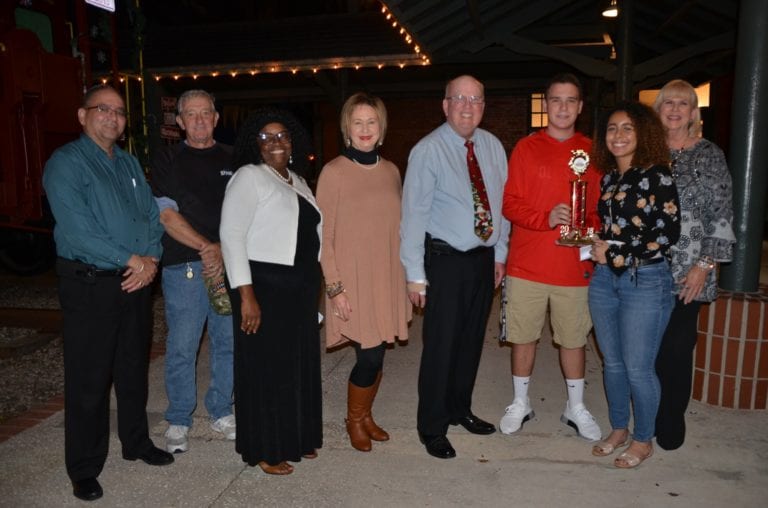 The best of the best from the Plant City Christmas Parade were given awards Thursday evening.
Plant City Christmas Parade, Inc. presented five entities with awards and cash prizes Thursday evening. Judges named Strawberry Crest High School, Tomlin Middle Gentlemen's Quest, GracePoint Church, Backbone Roofing and the HCPS Transportation Department winners among all who participated in the 2018 parade.
Best Marching Band – Strawberry Crest High School
Best School – Tomlin Middle School Gentlemen's Quest
Best Church – GracePoint Church
Best Business – Backbone Roofing, Inc.
Best Overall – Hillsborough County Public Schools Transportation Department