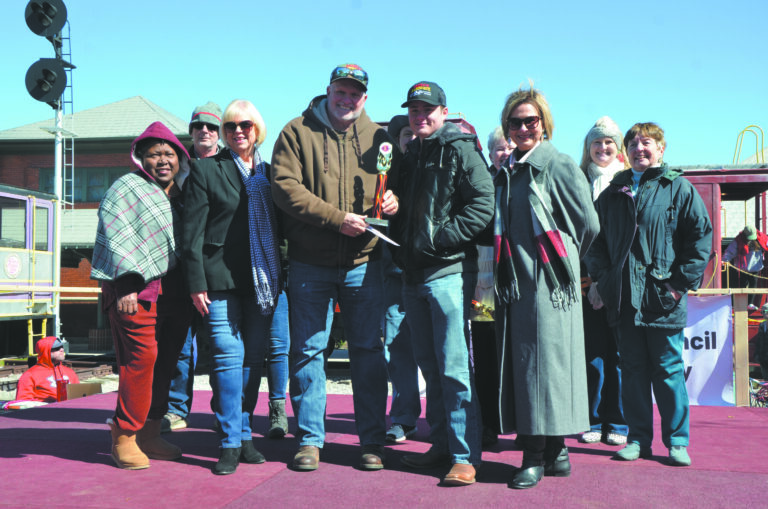 This year's ChiliFest is combined with RailFest.
Approximately two dozen professional and amateur chefs will test their culinary prowess to see who will be dubbed chili champion at this year's ChiliFest, held on Sat., Jan. 28 from 11 a.m. – 1 p.m. This year the annual cooking competition, hosted by Arts Council of Plant City, has been combined with RailFest, an event originally scheduled for last October but was cancelled after the train museum sustained damage from Hurricane Ian's winds and rain. RailFest is scheduled the same day from 10 a.m. – 1 p.m. The events will be located at The Robert W. Willaford Railroad Museum at 102 North Palmer Street.
ChiliFest organizer Frank Cummings knows all about the sweet taste of chili victory. The former ChiliFest champion is willing to divulge his secret recipe because he isn't competing this year. "The secret to a good chili is to use quality beef, we used TNT one-third pound pre-seasoned burgers and didn't drain the fat off," he said. "I also made it a little sweet so it got a lot of kid votes." He's hoping the weather will be "chili" on the day of the event.
Last year's ChiliFest category winners included: Mild Category winner Lawrence Valdez, Novelty Category winner Brent's BBQ, Spicy Category winner Hillbilly Chili and People's Choice winner Scooby's Outdoor Adventures. Cash prizes are awarded for first and second place category winners but the real prize is bragging rights.
Want to attend the event as an eater instead of a chef? Purchase a cup and spoon for $5 per person to sample every competitor's creations and then vote on which tastes best. The contestant with the most votes wins the People's Choice award. Funds raised supports the Arts Council of Plant City's scholarship program. "This proceeds from this event benefit local students in our community," said Cummings.
RailFest, which begins at 10 a.m., will feature music, performances by students from Drawdy's Dance School and Chris Welbon Karate Clubs, a live auction and 50/50 raffle, face painting, a bounce house and Plant City Police Department and Hillsborough County Sheriff's Office equipment displays. Guests can also take a ride on the Willard Express in the north parking lot area. A Henry Plant look-a-like will roam the event, departing his knowledge about how Plant left his mark (and his name) on Plant City.
"Hosting both events on the same day is a new twist to ChiliFest and hopefully bring excitement for both events," said Arts Council of Plant City President Marsha Passmore. "The railroad museum is one of Plant City's treasures and visitors are surprised when they come in and see what a collection we have."
To enter your prize-winning chili (applications and a $20 entry fee must be received no later than Jan. 20) and for a complete list of rules visit www.plantcityarts.com.