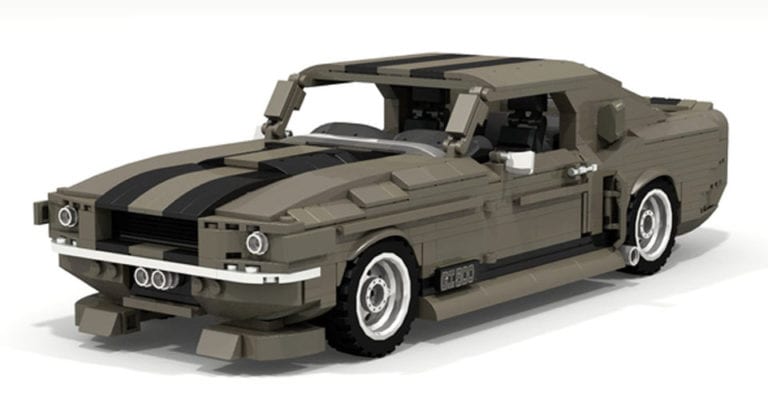 This month, the beloved Strawberry Classic Cruise-In is kicking off a new contest for local youth.
The monthly car show held in downtown Plant City is getting a fresh look this month with the addition of the new Kids Build Car Contest.
For years the Strawberry Classic Cruise-In has drawn crowds of car enthusiasts to the heart of downtown Plant City. As owners of coveted and unique automobiles camp out along nearby streets, crowds flock to stroll the rows of refurbished vehicles and get to know some of the proud owners.
However, the attendees tend to lean toward adults only, with few families routinely making stops at the event. The Greater Plant City Chamber of Commerce, who hosts the event, is partnering with Brick City Bricks to help change that and remind families there are loads of unique and fun opportunities waiting around every corner.
"Last month we started promoting the event at the car show and there seemed to be a lot of interest," Greg Williams, owner of Brick City Bricks, said. "The Chamber wants to make the car show more family-friendly, so we came up with a few ideas and thought this might work and help make the event enjoyable for attendees of all ages."
Children of all ages are invited to treat the car show like it's their own competition. When registration opens at 3 p.m. for the adults and their classic cars, a separate registration will open for the youth at the Brick City Bricks booth.
Cars are the name of the game, so children are invited to bring their own handmade cars —whether they be LEGO, models or metal — and to enter them in a show of their own. Any built car is eligible and the more creative the submission the better.
The cars will all be on display at the event, and the adult car enthusiasts that have traveled all this way to show off their own rides, will be the judge. They'll examine each applicant and pick their favorites. Judging will begin promptly at 5 p.m., so any youth wanting to compete will need to have dropped off their creation by then.
At 6 p.m., the results of the vote will be announced and the young winners will walk away with a prize. They must be present at the ceremony to win.
If the event grows they'll separate the submissions into categories to diversify the contest. For now, anything goes as long as the kids have built it. Creativity is encouraged and all will be judged evenly at the event.
"The idea kind of came to us after Michelle (McGuire), who works for the Chamber, came into the store and her son built a car out of LEGO and wanted to take it to the car show," Williams said. "That just seemed like it would be such a hit. Parents and grandparents can bring their cars and their kids and grandkids can bring their's. Or families that are looking for something unique to do on the weekend can make it an event they all can enjoy. They can spend the afternoon downtown doing something they can't do anywhere else."
The Chamber and Williams have long stressed the importance of supporting downtown Plant City. There are hidden gems around every corner, whether it be Tub Treats that makes handmade bath products, Mr. Sebas that creates one-of-a-kind ice cream concoctions, or the Corner Store that sells organic products you can't find anywhere else in town, as well as menu items unlike any seen in Plant City.
Every business offers something unique, but if people don't spend time downtown they won't know they exist.
Williams has seen first hand the appeal downtown has to the community. When he doesn't recognize a face that comes through his door, he takes the time to ask where they're from. Last Saturday alone he had visitors from St. Petersburg and St. Cloud. People travel for the businesses found in the heart of Plant City. The hope is locals will realize how much fun is lying in wait in their own backyard.
"While supporting downtown is important, it's also important that we have something for families to do," Williams said. "I think they're looking for something different. They want to be able to take their families out and do something together rather than have the parents doing one thing at home and the kids sitting on the couch playing a video game. This is something for the whole family to do together and it'll create memories they'll have for years to come."
If you go
Kids Build Car Contest
When: June 15 — 3 p.m. registration opens, 5 p.m. judging and 6 p.m. award ceremony
Where: Downtown Plant City, 102 N. Palmer St.
Cost: Free to attend and enter