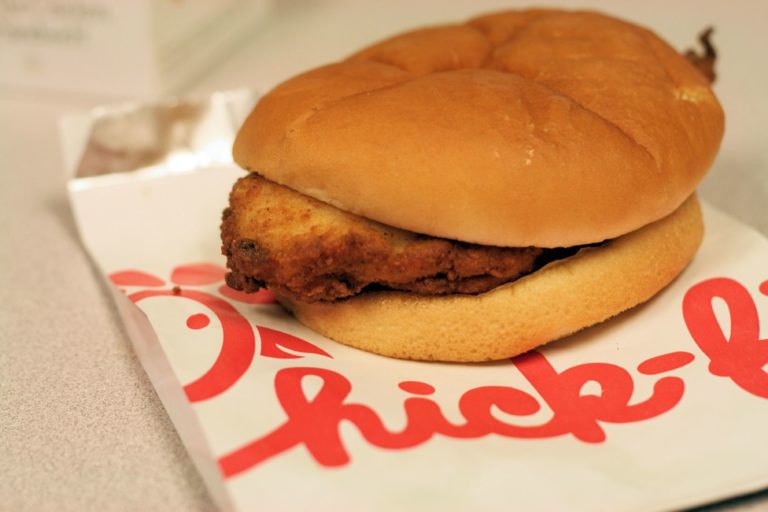 The Plant City EDC is partnering with a Lakeland-based Chick-fil-A to bring a pop-up shop to Plant City.
Since the Plant City Economic Development Corporation started in 2015, EDC President Jake Austin said one of the most frequently-asked questions he gets is, "When are we getting a Chick-fil-A?"
The answer is now. Sort of.
The EDC has partnered with Gabe Porrata, owner and operator of Lakeland Square's Chick-fil-A, to adopt a Field of Dreams "If you build it, they will come" attitude toward bringing the much-desired chicken champs to Plant City.
Beginning Jan. 8, the Plant City EDC office at 118 W. Reynolds St. will do double duty as a pop-up Chick-fil-A location. For the next few months, from 11 a.m. to 2 p.m. Monday through Friday, Plant City residents will be able to order from a limited menu including original and spicy chicken sandwiches, nuggets and more.
Austin said the pop-up shop is the first step in showing Chick-fil-A's corporate offices that Plant City is a viable market for the famously picky brand.
"We want to gain attention through consistent demand in the market," Austin said. "Once we complete the test phase, I could see this concept repeated and improved at a more long-term location in hopes that it transforms into the real thing."
It happened quickly, Austin said. He was driving home along the Polk Parkway in mid-December when he got a call from Greater Plant City Area Chamber of Commerce President Christine Miller.
"She said, 'We've got Chick-fil-A here,'" Austin recalled. "I turned around and headed right back."
When Austin got to the Chamber office, just across from the EDC office, he was greeted by Porrata, Miller and Nia Ramo, owner of Graphite Media, a Plant City-based social media marketing firm. Porrata had "long heard about the buzz in neighboring Plant City. So much so that he decided to roll up his sleeves and dig in," EDC Vice-President Alyssa Cerrito said in a news release. After working with the city and looking at a few possible locations, they decided the EDC office would be the best spot to get a location up and running at the start of the new year.
Cerrito said the food will be prepared at the Lakeland location and brought to Plant City via trucks. The EDC anticipates a high turnout, based on Plant City's apparent demand for Chick-fil-A, but as the pop-up gets going, there might be some kinks that need working out.
"It'd be easier with a free-standing building, but we're doing what we can with what we have. We just ask for a little grace and understanding as we get things going. The wheels started spinning and here we are," she said. "While there is no guarantee that this brings an actual Chick-fil-A to the community, it does guarantee that we get the word out; Plant City is hungry for one."