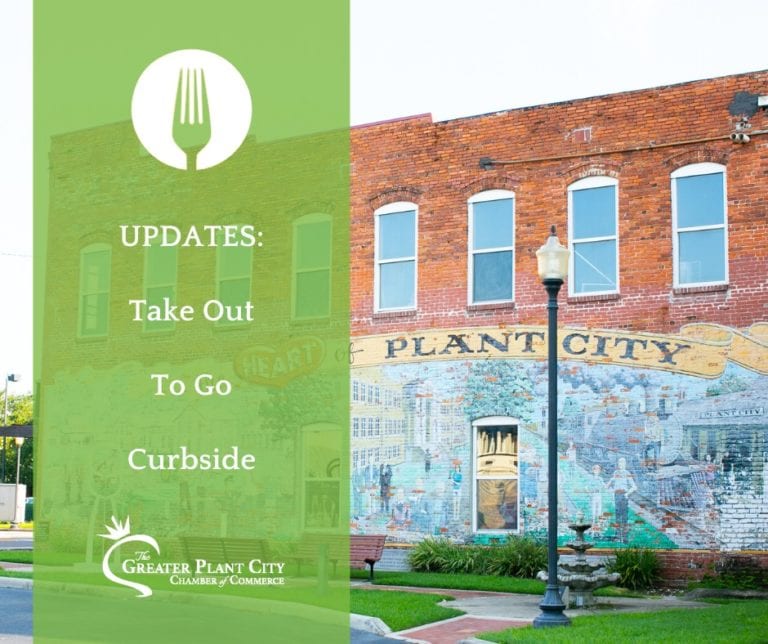 Staff at chambers of commerce across the nation have been working around the clock to ensure the businesses in their communities are being given the most accurate and up-to-date information during this time of crisis.
While their office may physically be closed to the public, the staff at the Greater Plant City Chamber of Commerce has been putting in an unprecedented amount of hours to ensure it is another asset businesses in the community can turn to during the confusion and rapidly changing environment surrounding the spread of COVID-19.
Chamber President Christine Miller said she and her staff are working both remotely and in the office in a mix of the two to ensure they can advocate for businesses in Plant City. Each day, they are on calls or in meetings with other chamber leaders at the county, state and national levels to make sure everyone is getting the most relevant information.
"We are working as a unified front with all of the other chambers to support the 5,000 businesses in the county's chamber network," Miller said. "We are working to make sure that collectively, our businesses have access to the help they need and have the most accurate information available. We hear the needs from our communities and we are bringing those to the table. By having that line of communication open, we are able to then go back to our businesses and make sure they have a realistic and up-to-date standing on what's going on."
Miller has met with community leaders like Mayor Rick Lott and commissioners and said she wants businesses to understand that everyone in Plant City is trying to make the best decisions for this community. No one can do this alone and she said the chamber is here to act as another asset, another avenue, for Plant City to turn to while weathering out this storm.
Because of the rapidly changing environment surrounding the mass spread of the COVID-19 coronavirus, many chamber staff members are checking in with businesses every day to find out where they are and their plans for that moment. Most don't have a plan outside of whether or not they stay open today. Tomorrow is anyone's guess.
The goal is for the chamber to act as a central location for information to flow directly between businesses and the public.
One thing the chamber has done to help spread the word in the community is create a constantly updating list of restaurants in the community that are offering take-out, to-go and delivery options. With the initial post alone, they were able to reach more than 30,000 residents.
The chamber has also created a section of its website solely dedicated to evolving COVID-19 news. Topics range from insurance changes to an update on Axiom Bank, N.A. offering relief for customers impacted by the coronavirus to sharing webinar opportunities you can register for to talk with panelists and a moderator that are discussing ways businesses can respond or adapt in this trying time.
Miller said they are also in the process of working on creating "robust virtual programming" to support businesses' needs. They're working toward beginning to offer a variety of helpful events, workshops and communications between those offering resources and those in need of them.
"We are here, we are all in this together and it has been my pleasure to work with our city and, of course, our county and local officials in helping to find solutions moving forward," Miller said.
To stay up to date, visit plantcity.org/news or follow the Greater Plant City Chamber of Commerce on Facebook @PlantCityChamber.