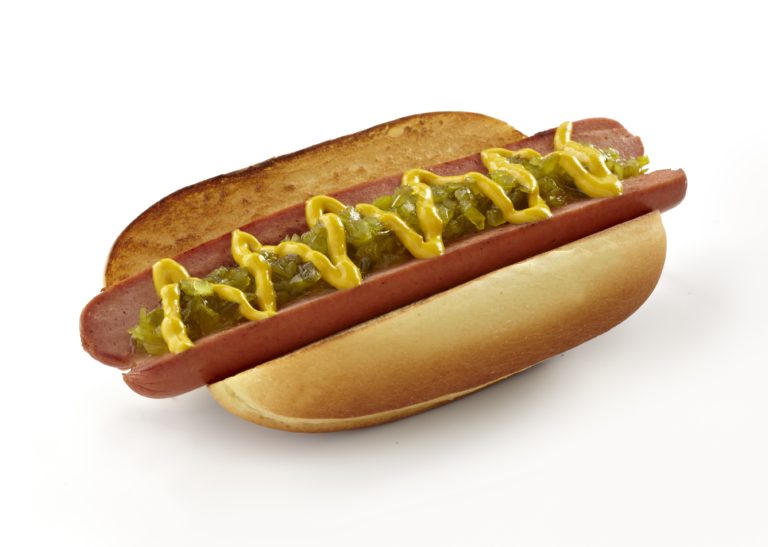 Wayback Burgers is offering a hot dog special for National Hot Dog Day.
Who doesn't love a good hot dog during a summer picnic? Plant Citians can get two for $5 at Wayback Burgers in celebration of National Hot Dog Day Saturday, July 23.
The day is designated through the National Hot Dog and Sausage Council. Although this year it was officially on Thursday, July 14, it has historically been held on July 23. As such, many restaurants are celebrating it on July 23. It is also National Hot Dog Month.
Take this quiz to see how much you know about one of America's favorite foods:
1 What city consumed the most hot dogs in 2015? (Fun fact: Tampa ranked no. 10.)
A. New York
B. Chicago
C. Washington D.C.
D. Los Angeles
2 How many hot dogs do Americans eat on Fourth of July?
A. 150 million
B. 500 million
C. 50 million
D. 1 million
3 Major league ballparks in the United States are expected to sell how many hot dogs this season?
A. 2 million
B. 11.5 million
C. 18.5 million
D. 53 million
4 When is hot dog season?
A. Memorial Day to Labor Day
B. Fourth of July to Labor Day
C. First day of summer to first day of fall
D. Memorial Day to Fourth of July
5 Which city spent more money on hot dogs in retail stores in 2015?
A. Los Angeles
B. Tampa
C. New York
D. Phoenix
6 What percent of hot dog sales are made in July?
A. 5%
B. 10%
C. 20%
D. 30%
SOURCE: Nielson, National Hot Dog and Sausage Council
ANSWERS: 1) D; 2) A; 3) C; 4) A; 5) C; 6) B