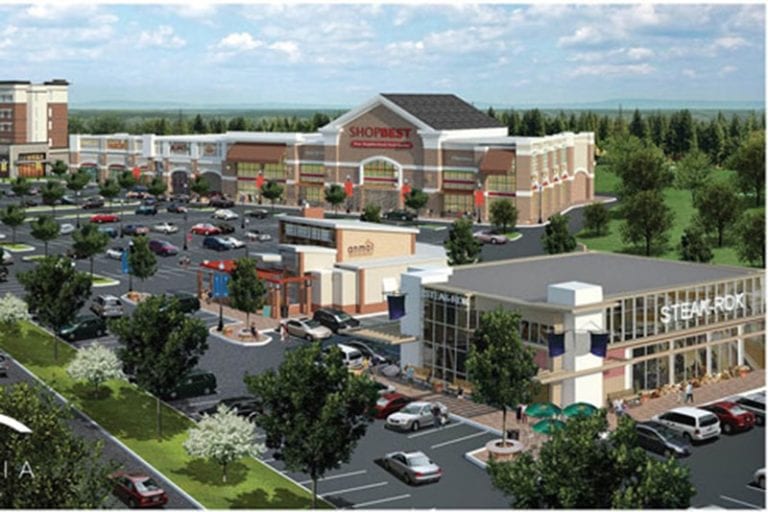 A Canadian real-estate investment and development firm closed Oct. 4, on more than 1,000 acres in north Plant City, in what is one of the largest land deals in the community's history.
Calgary-based Walton International Group purchased the 1,008-acre Cone-Graham property, located generally at the southwest corner of Knights Griffin and Charlie Taylor roads, for $18.1 million, from the Robert G. Graham Family LP and the David J. Tozlosky Family LP. The firm plans to build an upscale, master-planned community with up to 2,500 homes. The community also will feature a mixed-use village center with multi-family housing, as well as up to 395,000 square feet of commercial and office space. The site also has about 164 acres of wetlands and about 106 acres designated as natural preservation. Another 700,000 square feet of commercial space could be developed on nearby or adjoining parcels, City Manager Greg Horwedel said.
"Walton is excited to be part of Plant City and looks forward to working with the community to design a livable, mixed-used community that includes new housing options, commercial and retail space," said Bob Sebesta, Walton's general manager in Florida. "Walton has been researching many markets across North America for several years. Central Florida, and, in particular, the Greater Tampa and Orlando areas, is a dynamic region with lifestyle fundamentals that make it a desirable place to live, work and play."
The sale follows years of planning between local and state government agencies regarding the future growth of Plant City. Officials from Plant City, the Hillsborough County City-County Planning Commission and the Hillsborough County Metropolitan Planning Organization published in June 2008, the Northeast Plant City Area Master Plan, a document that outlines anticipated growth in the next 20 years in the city's 22-square-mile northeastern quadrant and how to accommodate the potential impacts on Interstate 4.
The discussion was prompted by the annexation into the city of the 1,008-acre Cone Farms property. Landowner Bob Graham then worked with the city to begin planning the development of Cone Farms.
The result was the Cone Farms Community Unit District, a vision for a master-planned community similar to Walden Lake, FishHawk Ranch and Lakewood Ranch, in Manatee County.
At the adoption of the master plan, officials agreed to divide the costs to improve road and infrastructure among several entities, Horwedel said. The Florida Department of Transportation, through funds allocated to the MPO, will handle road improvements, such as the recently funded Sam Allen Road widening. Plant City, through its mobility fee program, will spend about $3.5 million to cover the costs of water and sewer improvements.
"This is an example of government planning, proactively, the development of an area," Horwedel said. "The Walton folks actually said our Northeast Master Plan helped make their decision easier.
"This is validation of things we've been working on in the last several years," he said. "We're preparing the canvas for the next stage of growth. We took the initiative to build the template, and now, we're hoping it resonates with the rest of the world."
Construction likely won't begin for another two to three years. Before then, local and county officials will work with Walton to determine how much the developer will contribute to infrastructure costs, Horwedel said. Furthermore, development of a project this size likely will take place over a 25-year time frame.
Sebesta said Walton currently is working on more detailed plans for the property.
"Each project is uniquely designed to incorporate the best qualities of a particular property and community," he said. "We have just begun our conceptual design of the property and do not have a detailed plan at this time.
"However, we intend to incorporate the natural features of the property, along with the historical and cultural features of Plant City in the design to best serve the community and yet be compatible with the environment and natural beauty of the property," he said.
Plant City investor Ed Verner expressed interest in purchasing the land after the death of C.W. Cone, in 2003. The Verner family owns several adjoining parcels. Verner also brought into city limits most of his homestead and tree farm property to help connect the Cone Ranch parcel to the city. He said he wanted to ensure its development would be governed by the Plant City Commission, rather than Hillsborough County.
And, although Verner hasn't been involved with the property for years, he said he will keep an eye on the development's progress.
"Obviously, my family's interest and landholdings hang huge in tandem to what they do out there," Verner said.
Verner also is an co-owner of Plant City Observer LLC, which co-owns the Plant City Times & Observer.
Sebesta said Walton plans to utilize local companies during the construction process.
"Walton typically employs local companies for any project work, including engineers, planners, attorneys, contractors, etc.," he said. "Walton does not build homes, but we work closely with home builders to design communities that meet the needs of families and individuals."
Walton International's U.S. headquarters are located in Scottsdale, Ariz. Walton currently manages thousands of acres in the Southeast, including North Carolina, South Carolina, Florida and Georgia. In addition to the recent acquisition in Plant City, Walton currently manages Ridgewood Lakes, outside of Orlando, and Denham Village, south of Leesburg.
Contact Michael Eng at meng@plantcityobserver.com.