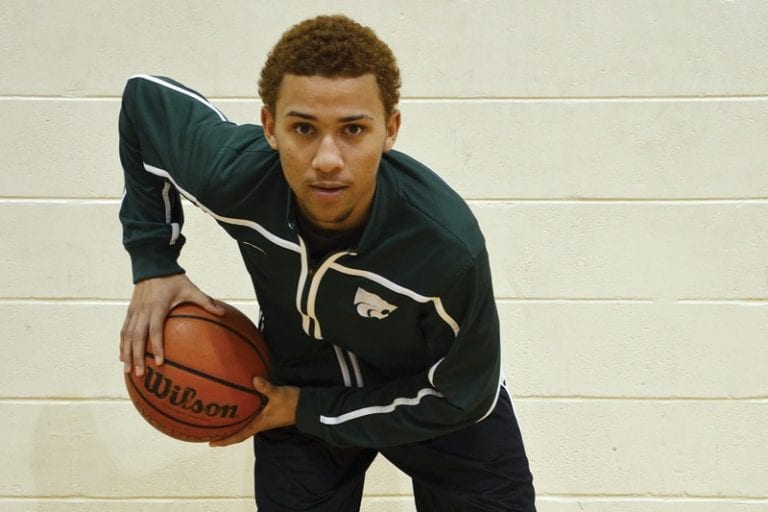 Born in Hawaii before moving to Washington and later Kenosha, Wis., where he lived for about 13 years, Trent Robertson found a home in Florida playing basketball for Durant High School. The guard led the Cougars this year with 20.3 points per game, along with five rebounds, 2.8 steals and 3.3 assists. He recently committed to NAIA Coastal Georgia, where he'll join former Strawberry Crest standout Reggie Burke.
Did you grow up playing basketball in Wisconsin?
Yes, and I also played football when I was younger, too. I focused more on basketball once I got to high school.
Did you play for your high school up there?
Yes, I started on varsity my freshman and sophomore year before moving down.
What brought you down to Florida?
My aunt was diagnosed with brain cancer, so my mom decided she wanted a job transfer so she could live with her sister as long as possible. We came down here and helped out with that and she ended up passing away six months after we moved down here. That was tough, but overall, I think moving to Florida was the best thing that's ever happened to me, sports-wise.
What was the biggest difference between the style of play?
There's a big difference with the athleticism down here. There's too many athletes down here, where in Wisconsin, it's more of a half court team set game.
How did the college recruiting process go?
I didn't have many offers at first but began picking up more once my name got out there. Coastal Georgia just seemed to be the most interested through the whole process.
How did you see your senior season at Durant?
I was able to adjust to the Florida system a little bit more. It's faster paced and more offense, so I think I was able to improve a lot. I looked to score more, and I know my team needed me to score. I know we improved a lot, record-wise.
Do you know what you want to study in college?
I want to follow my mom and dad and pursue criminal justice.
What do they do?
My mom works for U.S. Immigration out of Tampa, and my dad is a U.S. air marshal with the Department of Homeland Security.
Do you know specifically what you want to do?
My mom's job has always been interesting to me, so probably something with immigration.