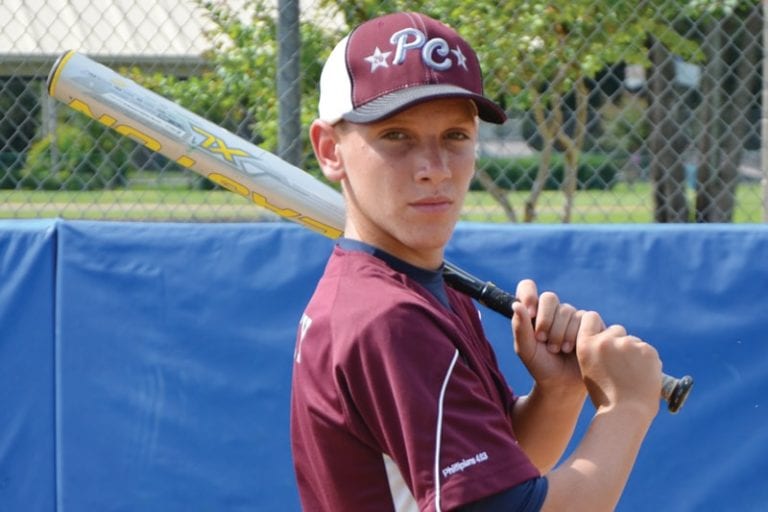 By Matt Mauney | Staff Writer
Stats are thrown around a lot, but the numbers Tate Whatley put up in the Little League World Series Southeast Regional Tournament last week are rare. The catcher for the Plant City 11-12 All-Stars batted .714 in four games, with 11 RBIs and seven runs scored. He also had four home runs in the tournament and left with a slugging percentage of 1.643 and an on-base percentage of .750. Although the team missed out on the semifinals, playing only four games, Whatley managed to lead all tournament players in average, hits, home runs, RBIs, on-base percentage, slugging percentage and runs created.   
Did you know that your stats were that good? When did you find out?
Pretty much today. I don't really pay attention to that stuff too much. I just focus on doing my best and helping the team.
To whom do you give credit for your performance?
God really helped me out a lot. I pray a lot, and he blesses me and helps me every day to work and do my best.
Do you have a favorite memory from the tournament?
Really, just being there. Getting to be there with the team. They're all my friends and just a good group of kids. We all get along really well.
How long have you been a catcher, and what do you like about that position?
I kind of started last year. I used to play middle infield, and then, they put me behind the plate, and I guess it worked out. That's kind of the leader on the team, and I like being the leader and being able to help the team.
What part of your game would you say has improved the most?
Definitely my hitting. I've worked on it a lot, and it's gotten a lot better.
Your team repeated as state champs this year. What does that mean to you?
It means a lot, because we don't always get a lot of credit here in Plant City compared to some of the other bigger cities, but this is a really good city, and I'm glad we won state.
Why do you think Plant City has enjoyed so much success in Little League baseball and softball?
We have really good coaches here. A lot of us started really young and just kept playing. We have great facilities here, and it's just a great place to play.
Do you have a favorite book?
Tim Tebow's book, "Through My Eyes."
Any baseball superstitions?
I have to put my jersey on the same way every time before each game.