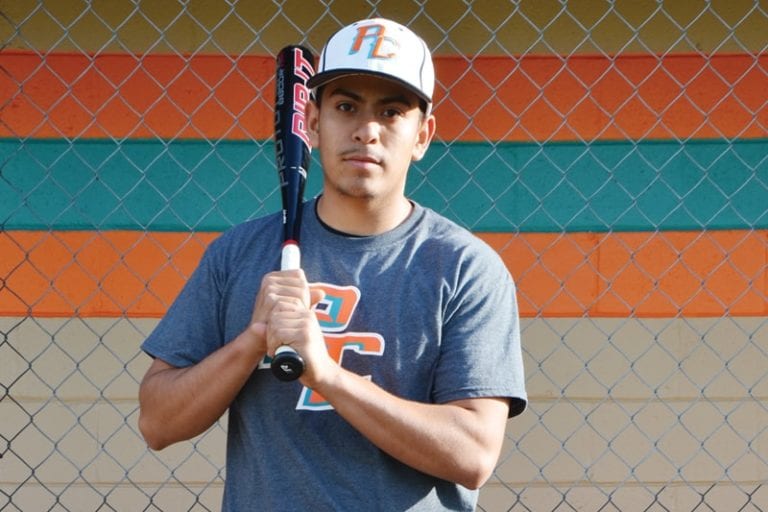 Plant City senior Sergio Garcia has been a bright spot in the lineup for Plant City baseball in this early stage of the 2013 season. The second baseman is hitting .650, with a triple and two doubles going into Tuesday night's game with Hillsborough. He has played all four years on varsity for the Raiders. According to new PCHS head coach Mike Fryrear, Garcia is a team leader and hopes to have a breakout senior season.
How long have you been playing baseball?
I started when I was 5, so about 13 years.
What got you interested in playing?
My older brothers played.
Have you always played infield?
No, I've bounced around a lot, but I've been playing second this season.
Is there a position you prefer?
Second base. I just feel like I'm in command.
What has made you so successful at the plate this season?
I've been staying back with the ball and letting it travel. I've tried to be more patient.
What have you worked the most on over the offseason?
I've been working on my agility and footwork. I've also been working on having quick hands.
Being here for all four years, how have you seen this program progress?
Coach Fryrear really cares about us and pushes us through school and with baseball.
What are some personal goals for you this year?
I want to hopefully get looked at by some colleges and hopefully go to school and play baseball.
Is there anybody that you look up to when it comes to baseball?
I'd probably say my mom, because she always works hard for everything and supports me and my family.
Do you have a favorite Major League team?
The (Tampa Bay) Rays
What about a favorite player?
Ben Zobrist, because he can play any position.