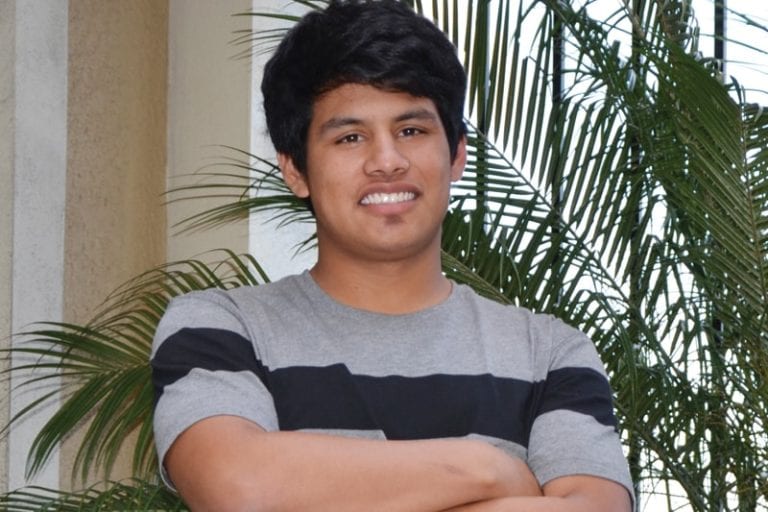 By Matt Mauney | Associate Editor
Durant's Lexi Thompson had a huge night Oct. 2, in the Lady Cougars 3-0 win over rival Strawberry Crest. The junior outside hitter had 27 kills on the night, bringing her season total to 148. She leads Durant in that category, as well as aces, and is in the top three on the team in blocks and digs. Here's a look at this week's Athlete of the Week.
Talk about the win over Strawberry Crest and what that means to your team.
I think it was a big win for us, because last night, we didn't play too well, and our coach told us to come out here and get after it.
Who did you play in that previous game, and what was the result?
We played East Bay. We won, but it wasn't pretty.
What was the biggest difference in the game against Strawberry Crest?
Energy. We came out with a lot of energy tonight, and last night, we just didn't have any.
Does playing against a city rival help with that?
The fans make a big difference. They can actually be here for us.
How many years have you been playing varsity volleyball?
I've been on Durant's varsity for two years and was on the varsity team at Sickles my freshman year.
Talk about the year so far. What's it going to take to continue to be successful?
Our goal is November. We're going to do everything we can to make it through districts and make it to November. We always say our 'I wills' before each match. Like, 'I will make every serve in,' and we won't miss a serve. We always have a daily goal that pushes us to be better.
There was a lot of good saves to get the ball back in play tonight. Talk about the ability to make those plays as a team.
I thought those were all our better plays. Those are our favorite ones, digging it back. We are competitive, and I like tight games, and so does our team.
Do you have a favorite movie?
"50 First Dates." I like comedies.
Do you play any other sports?
I'm trying for track this year, but I'm not sure yet.
Do you have any other hobbies?
This is my life. I don't have time for anything else.
What's the most exciting place that you've visited?
Reno, Nev., for the Junior Olympics. That was pretty cool.
What year was that?
2010
What goals do you have for yourself? Do you want to play in college?
I really want to play Division I volleyball. That's my goal.
SUGGESTION BOX
Do you have a suggestion for a local athlete worthy of being featured as our Athlete of the Week? Nominations can be sent to Matt Mauney at mmauney@plantcityobserver. Please include the athlete's name, sport, position, recent accomplishments and contact information. All sports and ages are welcome. Nominations also can be made by calling the Plant City Observer office, (813) 704-6850.vzlom-wi-fi.ru