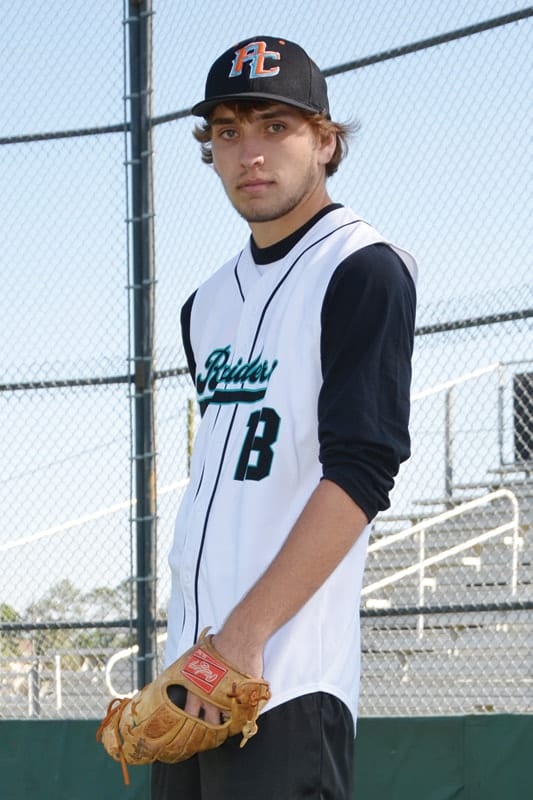 Plant City High senior Keven Long has established himself as a leader on the surging Raiders baseball team. Long entered this week with a 0.84 ERA and a 4-1 record on the mound. He has recorded 29 strikeouts and, outside of one home run, he hasn't allowed an extra base hit this season. At the plate, Long is hitting over .400, with seven RBIs. He is committed to play for Three Rivers College, in Missouri, where he plans to major in physical therapy.
How has the season been going so far?
As a team, it's been pretty good. Coming off of three coaches, this coach (Mike Fryrear) has set us up pretty nice. We're coming together now. We had a rough start, but it's getting there.
What has been the biggest difference in that change?
We have a lot of structure this year. It's a lot stricter, and it's really helping us focus and get the wins that we need to get.
What has contributed to your success on the mound so far this season?
Our pitching coach has really worked with me following through, because I've had issues following through and getting the ball down. I've also developed a new pitch — a slider — that has really been helping me out the last couple games.
How long have you been pitching?
I didn't start pitching seriously until I was about 14.
What do you enjoy about pitching?
I just enjoy sitting people down. It's fun getting out there and shutting people down.
What are some areas of hitting that you've tried to improve this year?
Learning to hit the ball the other way. Getting my hands through the zone and being able to work on both sides of the field.
When Three Rivers offered you, what did you find out about them?
I looked them up to see if they were as good as they said they were, and they are. So that was good to see. I also looked up what I want to major in, and they offer that. The dorms are nice, and I have a friend going up with me. So it's looking pretty good.