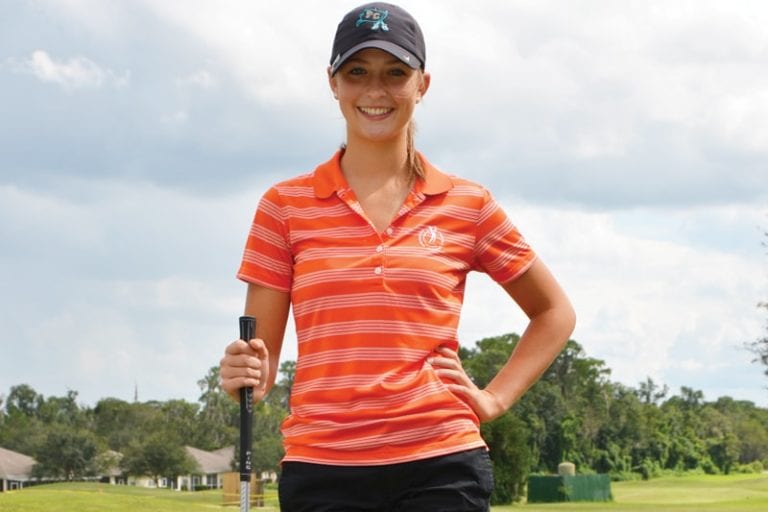 By Matt Mauney | Associate Editor
Last week was a big one for Plant City High School golfer Kellyanne Hurst. The junior took low-medalist honors in all three matches with scores of 37, 35 and 42 in nine-hole rounds. The 35 shot against Steinbrenner Sept. 10 was the lowest of her high school career. In addition to golf, Hurst stays busy with a rigorous academic schedule, with dual enrollment at Hillsborough Community College and a high school schedule of honors and AP classes.
In this last three matches and so far this season, what do you credit for your successful play?
Over the summer, I worked on chipping and putting, and that's really helped with these matches during the season. My putting has been pretty good in these last few matches, and two weeks ago, I shot a 37 or a 38, and I only hit two greens, so my up and downs really helped me then to still shoot a good number.
How long have you been playing golf?
Six years
In the Steinbrenner match at Heritage Harbor, how did you achieve such a great score?
That was actually the first time I played it. My approach shots were accurate. They have small greens, so I was hitting good shots and making my putts.
What's your best score for an 18-hole round?
A 74. That happened this summer at Bartow (Golf Club).
What are your goals for this high school season?
I want to try to make it as far as we can as a team, but if we can't make it to state as a team, I want to make it as an individual. Hopefully, within the next two years, I can win a state championship.
What do you hope the future has in store when it comes to golf?
I would like to play D-I golf.
How did you get started playing?
My brother and my dad played golf and wanted me to play. I was actually in gymnastics, and I almost broke my finger, so I had to stop, and I figured that was a good time to start up golf.
What do you like about the game?
I've like it from the start. I like how it's individual and how everything goes on you. I also like the competitiveness of it.
If you could play any course in the world, where would it be and why?
St. Andrews in Scottland.
What about in America?
Probably Pebble Beach in California.