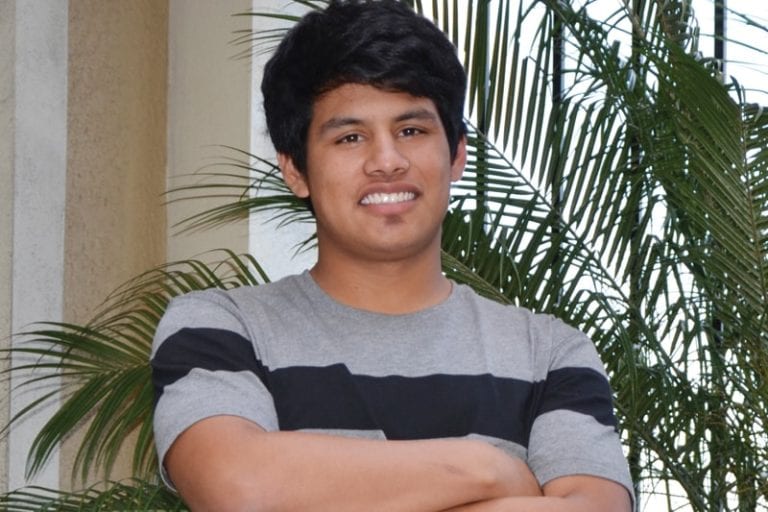 By Matt Mauney | Staff Writer
Strawberry Crest senior wide receiver Karel Hamilton defines what it means to be an unselfish player. After having just one catch in the Chargers' preseason game with Freedom, the standout didn't complain. The following week, he made a statement on the field, with three big catches against Plant City, all while being double-teamed. Hamilton finished with 185 total yards between receptions, runs and punt returns. He also reeled in the only two offensive touchdowns in the Chargers' 21-7 win over Plant City.
What are your thoughts on the last two weeks?
Last week against Freedom, I was just happy for everybody and didn't really have to do anything and could just let my team go out and perform. In the game against Plant City, I really just had three catches, but the coaches just gave me a chance with the play calls to go up and go get it.
What have been working on this offseason?
Everything has just been repetition. Doing your routes over and over again until you perfect them and make them crisp. They can always get better. When you have reps with routes, you have someone throwing to you, so your hands come along with it.
Talk about the season so far. How do you see the season shaping up?
I see it shaping up pretty well. The offense still needs to click on some parts to get things together, but our defense is looking great.
There's been a lot of adversity and turnover when it comes to coaching changes here. Because this is a new school, there hasn't been something that we have to follow up on. We never got used to a coach, because it's not like we had one for 10 years like other schools. We always change routines, so we've been able to change easily, because we've never gotten used to just one thing.
What stands out about the current staff and the team?
Coach (John) Kelly has was coached here before, so it's not like he's brand new. Everyone was happy to have him back.
I'm sure the injury to Andrew Zuluaga Saturday was tough for you and your team. What was going through your head when it happened?
Zulu and I are really close, and I knew something was wrong when I saw the way coach Newman was reacting. That's when it kind of hit me. To find out he was alright was a sigh of relief, but I stayed at the hospital until he came out that night, so it's just good to have him here.SEO ">http://zadvizhki-kupit.ru/vzyat-zaym-mgnovenno-na-kartu.php