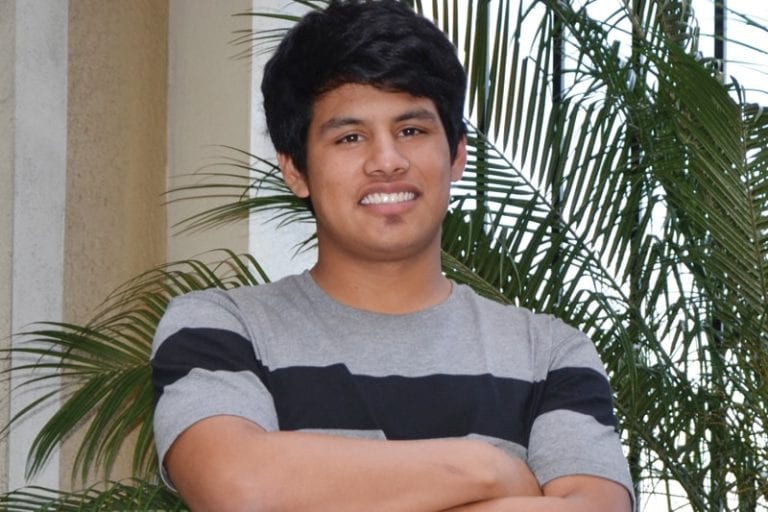 By Matt Mauney | Associate Editor
It took Jorge Navarrete's little brother Tebo, to convince him to compete in the local NFL Punt, Pass and Kick competition in late September. It's a good thing he did, because Navarrete went on to win that competition, take first at the sectional competition Oct. 7 and eventually win the Tampa Bay Buccaneers team competition Nov. 25, at Raymond James Stadium for the 14-15 boys age group. Navarrete, a sophomore, is also the varsity kicker for Plant City High School.
So how did all of this come about at the local competition?
I was just out there supporting my younger brother, and he and some of my friends wanted me to do it. I didn't really want to, honestly, but I ended up doing it and getting a decent score. I wasn't even going to turn my score sheet in, but by brother took it from me and turned it in.
What was the sectional tournament like at One Buc Place?
It was cool getting to see the fields where the Buccaneers practiced. That was fun.
What was the team championship like?
It was cool, because I've never been to Raymond James Stadium. It was fun going with my little brother and my dad, and we were all excited when I won.
Overall, what was the experience like?
It all really came down to my little brother and making him happy. Seeing him smile and tell people, "That's my big brother," made me feel good. I wasn't really trying to get anything out of it, but what I did, I enjoyed.
What was the actual competition like?
Honestly, it was a little different, because I kick for the high school team, and the equipment they use in the competition was different than what I'm used to.
How long have you been kicking?
This last season was my first year.
How long have you been playing soccer?
Since I was 3 or 4, but I'm getting more into football now.
What's the biggest difference between playing soccer and being a football kicker?
There's a lot more pressure in football, because you may only get one chance to prove yourself.
What do you like to do when you're not playing sports?
I love to read. I read books like crazy.
What's your favorite type of book?
I like war books.
Any other hobbies?
I like designing clothes. I like looking at examples and seeing how detailed they are. You can tell they put a lot of work into it.