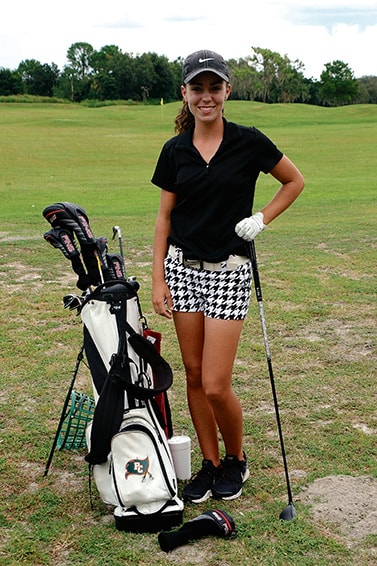 Durant High School has been focusing more on its hitting in 2014, and one of the seniors at the forefront of the movement is Garrett Wright. The center fielder sports the Cougars' third-best batting average, at .435, but leads the team with eight RBI and nine runs scored. This past week, he went 1-for-3 with two RBI and a run against Lennard (a 6-1 win), and 2-for-3 in a 2-0 loss to Newsome.
What's been your approach at the plate for this week?
Our team has been hitting the ball hard, putting it in play, so that's what I've been trying to do. Especially the leadoff hitters.
Yesterday's game was close but didn't go so well. What went wrong?
Overall, we didn't do too bad — just one bad inning. We just struggled with hitting with runners in scoring position. Just didn't get any timely hits.
And this Jefferson game — how can you bounce back?
We played them in the fall and didn't have our best game. We had a long tournament at University of Tampa, it was the last game we played, and we were a little tired. But, they're going to see a different team this time. We have a different pitcher on the mound, he's doing a lot better, and we have a different approach at the plate.
How's the new hitting approach working out for you?
I feel like we've surprised a lot of people with our hitting. A lot of pitchers are taking different approaches, trying to throw us a lot of off-speed pitches, but we've adjusted well.
You're a senior, do you have any college prospects?
Actually, I just committed to College of Central Florida. It's a two-year JuCo school in Ocala. After that, I plan on going to the best possible place I can go to and get some playing time.
What are your hobbies outside of baseball?
Practicing baseball and hanging out with friends. Stuff like that. I have a lake house that I like going to, on Crooked Lake, and I go wakeboarding, waterskiing, anything to do on the water. Taking it easy. I've been wakeboarding for (about) two years now.
A lot of people I've talked to are divided about this: what's the best baseball movie of all time?
That would be "The Sandlot."
If you could have any superpower, what would it be?
Probably to teleport. I could go wherever I wanted to. (Note: Teleportation is a popular answer among Durant High School athletes.)