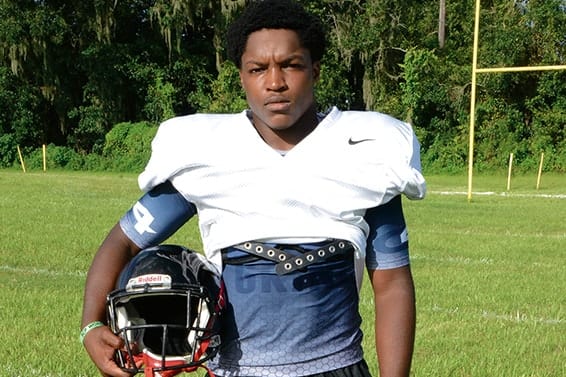 It's no surprise Dylan Robinson is a talented athlete. The Plant City Little Leaguer's grandfather is NHL Hall-of-Fame player and nine-time Stanley Cup champion Larry Robinson. Dylan, 12, played hockey before focusing on baseball. The switch was a good choice: He already has five home runs in six games and has struck out 19 of 21 batters. He also is a member of the Plant City All-Stars, a team that has won back-to-back Tournament of State Champions titles.
What got you involved with baseball?
I started playing T-ball when I was really young. Then, I got into hockey and got bored with that, because you had to go through lessons. I wanted to get back into baseball, because that's where all my friends were.
What's your favorite position(s) to play?
Pitcher — because you're always doing something — and center field, because I have the speed to do it and just have a blast out there.
To what do you credit for your hitting success?
Just more focus. We've been working mainly on my stance and where my hands should be.
What do you think about your grandfather?
He's great to be around and to talk with. He's just a really good guy.
Do you ever want to get back involved with hockey?
I used to want to, but not anymore. I started getting really involved with basketball, and I really like it.
Where is your family from?
I have a lot of family in Canada. The only family I really have down here are my grandparents, who live in Bradenton.
Have you had a chance to go out to California and see your grandfather coach the San Jose Sharks?
We were thinking about it, but we haven't had the chance yet.
What do your teammates think about your grandpa?
He comes to our All-Star games, and they love him.
What are some hobbies you have outside of sports?
I like to play football in my neighborhood, and I like to play video games. I like listening to music, too.