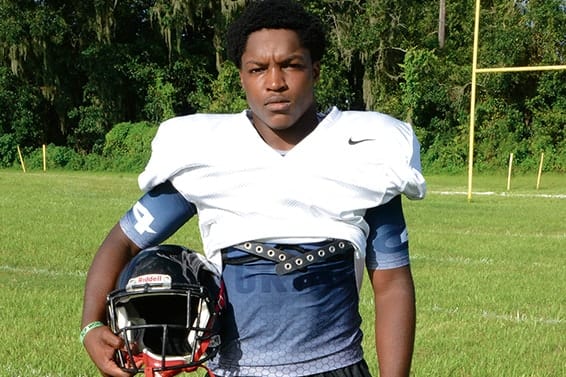 Plant City High junior Connor Slagill is making a name for himself. He returned this week, from Cary, N.C., where he participated in the National Team Identification Series showcase for a spot on the Team USA U17 team. He will find out if he made the team Sept. 13, a week before his 17th birthday. The third baseman hit .449 this summer for his travel ball team. He also was selected for the Under Armour 17U team and will play in October, in Arizona.
Tell us about the experience at the National Team Identification Series showcase?
It was amazing. I've never seen competition anywhere close to what I saw there. It was the coolest thing to be able to play with the best in the U.S. I was one of 18 players selected for the North Florida team, and we played against 15 other teams in a showcase for a spot on Team USA.
What were the facilities like at the USA Baseball training grounds?
Beautiful fields. The best fields I've ever played on. They had a stadium and four other fields.
What about the coaching staff there?
They assign two coaches per team, and all of them have been professionals before, so that was good training.
How did you perform at the showcase?
I can say, without a doubt, that I was the hardest-working player up there. You can ask any coach up there. I was always talking and communicating. I ran out a ground ball that was hit back to the pitcher, and I was the only one to do that. People there took notice of that, and I just tried to leave it all on the field.
How did your performance affect your recruiting?
A few college coaches have talked to me from just seeing me up there. It was nice to know that I'm on the right path and have someone believe in me.
What is the selection process for Team USA?
Only eight people make it from all those teams and join the existing U17 team. Another 12 are selected to a training team.
How has your game progressed at Plant City?
Coach Mike (Fryrear) came into the program, and he really took control of it and really took extra time to help me along, because he sees that I have something special and I know I have that, too.
What's your ultimate goal?
I think I can go pro. I'm not cocky, but I'm definitely confident in my ability. If you can go pro and make enough money, you can always go back to college. Going pro is a once-in-a-lifetime opportunity. If I get that chance, I'm definitely going to take it.