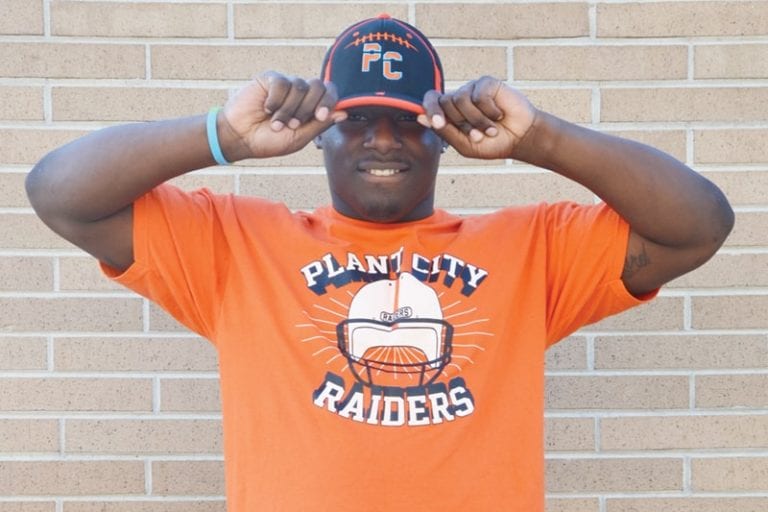 Strawberry Crest senior Ashley Murray keeps busy with her school work and as the captain of the girls cross country team. She recently placed eighth in the East Hillsborough Invitational, at Newsome High School, and was the top finisher for area schools. She also ran a personal record time of 21:10 and was the first female finisher at the Hidden Trails 5K in Fish Hawk. Here's a look at this week's Athlete of the Week. 
How long have you been running?
I've been running since the track season my freshman year and running cross country since the summer before my sophomore year.
What made you get involved in cross country?
One of my friends from track said we should do cross country together. I said, 'OK, let's do it,' and then I ended up doing it, and she didn't.
What events do you do in track?
I do the mile and the two mile. Sometimes, I do the 4×800, but this year. I'll do more of the mile and two mile.
What was the biggest differences for you between track and cross country?
Track is a lot different, because it is concrete, and cross country is all grass and hills. There is a lot more competitiveness in cross country.
How often do you run in races outside of high school cross country, like the Hidden Trails 5K?
I try to take it easy during the season. I'll usually do some to kind of gauge where I am. In the summer, I might do one or two to see how conditioning is going and then maybe do one before track season.
Talk about your race in Fish Hawk. What was it like being the top female finisher?
I worked really hard during the summer doing a lot of tempos and speed-type of runs, and that paid off at Fish Hawk, because the course was really hilly. I got a free pair of shoes out of it, actually, so that was awesome.
What are your plans for the future?
My plan was to get down into the low 19s and get a scholarship from a Division II college, but I'm not sure how that's going to work out now, because I have tendinitis in my leg. I had to take some time off running, so I'm not sure that plan will come together, but I'm hoping so.
Do you have any hobbies?
I'm in the IB program at school, so that requires a lot of hard work and studying.
What do you like to do for fun?
I really like to cook, and I like to help and play with kids, helping out at my church.WiHack Mobile