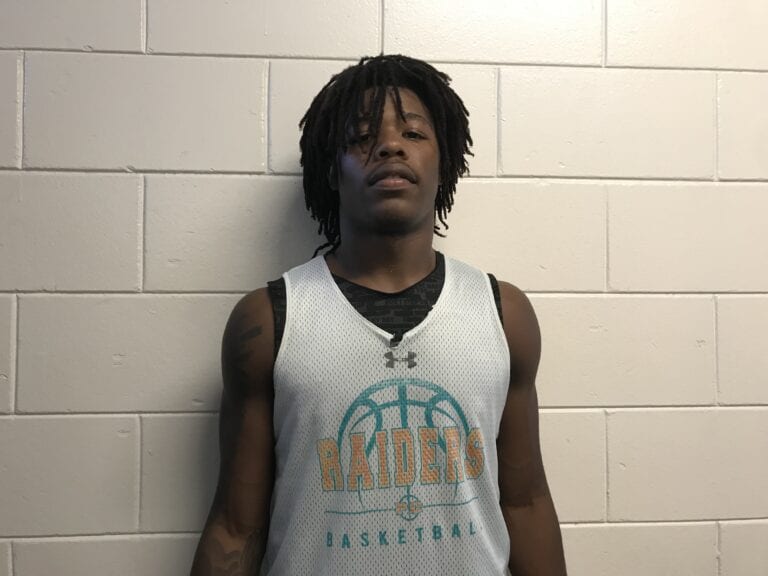 Todd Miller has been a crucial part of the Plant City High School basketball team's gameplan in 2020.
After starting the 2020-21 season with a 49-36 loss at Wharton on Dec. 1, Plant City High School's boys basketball team was able to bounce back with a big 64-40 home win over Lennard the next evening. One of the keys to the Raiders' success was senior forward Todd Miller, who scored 19 points on 64 percent shooting, grabbed nine rebounds and recorded seven steals and a block. Against Wharton, Miller finished with 11 points, five rebounds and two steals. Miller also played defensive back for the PCHS football team, and in 2020 he led all Raiders with 111 total tackles (66 solo, 45 assisted) and two forced fumbles and tied for the lead with two interceptions.
Know someone who deserves an Athlete of the Week feature? Email Justin Kline at jkline@plantcityobserver.com by the Friday before the next issue.
You just had a couple of big games to start the season. How do you feel about the way things have started out this season?
I feel pretty comfortable about the team. I think we can make it far and go to states. Me, as a player, I'm beginning to get better. Last year I didn't really shoot the ball that much, so this year I feel more confident in myself.
What did you work on in the offseason that helped you get more confident?
I'm feeling more confident shooting and passing. Last year I mostly did layups. This year I'm able to put the ball on the floor and score. I was in the gym shooting with the shooting machine after football season, I came in and was putting up shots.
Which game are you most looking forward to this season?
The Crest game (Tuesday night; a TKTKTK for PCHS) and the Durant game. I'm looking forward to the rivalry games.
Which game that you've played in are you most proud of?
I'd say the Lennard game because we played as a team, as a whole.
Do you play any sports besides football and basketball?
I might run track this year. After basketball season, I'm considering it.
How long have you been playing each sport?
I've been playing football since I was about 5 years old. Basketball, I started in middle school.
That's kind of a late start for basketball. What made you want to try it?
My dad played basketball. He went to college for basketball — Bethune-Cookman.
Which would you prefer to play in college?
If I get the chance to play both, I'll play both. But right now, probably football.
Do you have any college plans right now?
I've been talking to Bethune-Cookman, actually, so that's probably one of my choices I could go with.
What kind of fit are you looking for in a college? What works best for you beyond the playing field?
Academics. I need something to help me be better academically and to help me become a better person.
Do you know what you want to major in?
I'm not sure just yet.
In basketball and football, who has inspired you?
Coach Teeden and Coach Booth. They've been an inspiration to me. And also Coach Jones, our defensive coordinator for football. It's his first year here and he really helped me a lot this year.
What's the best advice a coach has given you?
Be yourself. Go out there feeling confident in yourself. That's what I've been doing and I've been gaining that confidence over these couple of years.
You'll be in college by this time next year and your high school teams will have some new players coming in. What advice would you give to the next generation of athletes following you and your senior classmates?
Just put the work in. Don't care about what anybody else says. Go out there and work hard. That's all you can do.