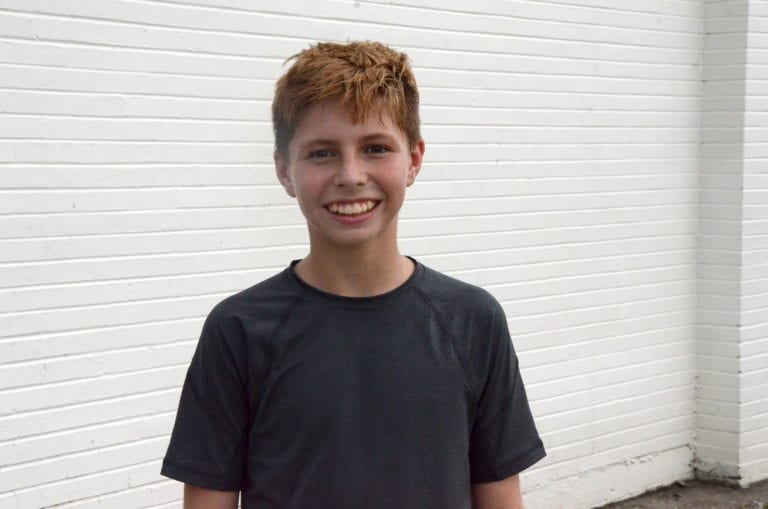 Logan Teeden excels on the baseball field and the basketball court.
Logan Teeden is one busy guy these days. The Tomlin Middle student is a member of his school's basketball team and also plays travel ball. He can also be found on the baseball field with the Florida Baseball Heaven Angels. In baseball, he was also a member of the 2019 Little League state runner-up Majors All-Star team and was a part of the Raiders 12U team that recently played in the Cooperstown Dreams Park Tournament — where he hit his first home run.
Know someone who deserves an Athlete of the Week feature? Email Justin Kline at jkline@plantcityobserver.com by the Friday before the next issue.
What about Tomlin's season are you most excited for?
It starts next Tuesday. I'm excited about scoring and playing with my team.
Which positions do you normally play?
Point guard and shooting guard.
Are there any college or NBA players you try to play like?
I try to play like Steph Curry.
You had a tournament with your travel team last weekend. How did that go?
We won it.
What was the toughest part of competing in that tournament?
It was the team that beat us first, but we came back and beat them again in the championship game. They were called Five Star, something like that.
What did you guys learn from the first game that helped you beat them in the championship?
What defenses to run and how they played, stuff like that.
What's the coolest thing you've done on a basketball court?
Make three threes in my brother's face.
In baseball, you hit your first home run this summer playing at Cooperstown. How did that feel?
It was so cool. I'm glad it happened.
What kind of pitch were you looking at there?
I was looking at a high fastball, and I got it.
How long have you been playing baseball?
Five or six years.
What's some of the best advice you've gotten from a coach?
Working hard and doing my best.
What's a sport you've never played but would try right now if you could?
Lacrosse.
What's your favorite subject in school?
Math.