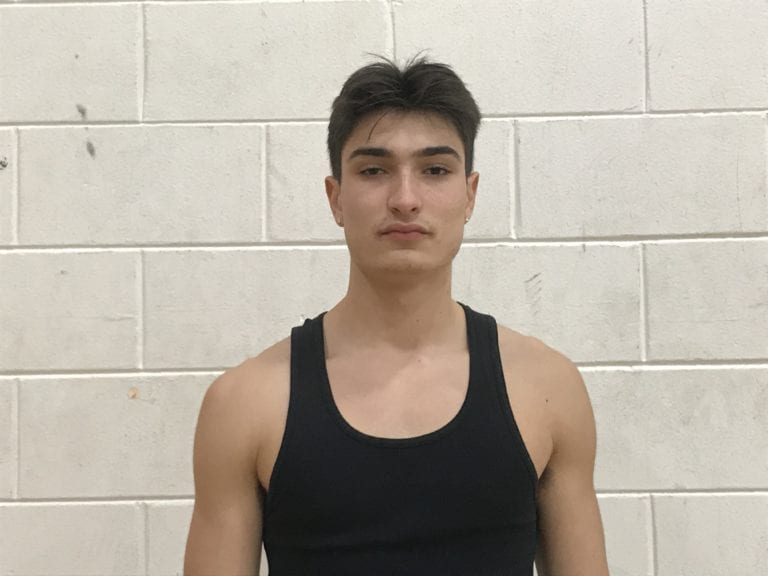 Dylan Richards was red-hot from beyond the arc last week.
Plant City came very close to dropping 100 points on Lennard last Thursday, and Dylan Richards' hot hand was a big reason why. The senior guard drained nine of his 13 three-point attempts, two of his four two-point shots and two of his three free throw attempts to finish the game with a team-high 33 points in Plant City's 91-77 road win. Richards leads the Raiders with 15.4 points per game and also has a 4.0 GPA.
Know someone who deserves an Athlete of the Week feature? Email Justin Kline at jkline@plantcityobserver.com by the Friday before the next issue.
Tell me about that Lennard game. Was anything different leading up to it than normal? You were on fire from three.
After I make the first shot, the basket just gets bigger and I just keep shooting it. It was looking pretty big that night.
Have you ever done anything like that from three?
Not nine threes hot, but I have gotten hot.
I know that was your season high, but was that a career-high game for you?
I have scored more than that in AAU before, but for high school that is my highest-scoring game.
You transferred here from Newsome for this year. What's it been like at a new school and in a new program?
I like it. I like it a lot more. I came here, I have more freedom to play in the new coaching system and it's benefitted me a lot in terms of my basketball career.
What's been your biggest improvement on the court?
I've seen a big improvement in my defense here at Plant City, and also my offensive game has elevated a lot with the freedom I get to play here and the shots I'm able to take under coach Teeden. It's really freed me up.
What's your favorite thing about playing here?
The basketball environment. Playing here, the home crowd is big.
Any college plans?
I do have interest and I do hold offers from a few schools. But hopefully, as the season goes on, I'll get more offers. I'd like to pursue a master's degree in business at the next level. I'm gonna hold off and sign as late as possible so I can get as many offers and options as I can when the time comes.
So in a college hoops program, what are you looking for?
I'm looking for a school that likes to play fast, likes to get after it and just is a competitive school.
Do you play any other sports?
Just basketball. I started focusing only on basketball in eighth grade.
What made you want to stick with basketball and nothing else?
Kobe Bryant.
What's your favorite Kobe memory?
Him getting up every day at 3 a.m. to work out.
Which players do you try to model your own game after?
Kobe and James Harden. Harden, the way he gets open no matter what a defense throws at him, he's getting buckets regardless. I really look up to him as well.