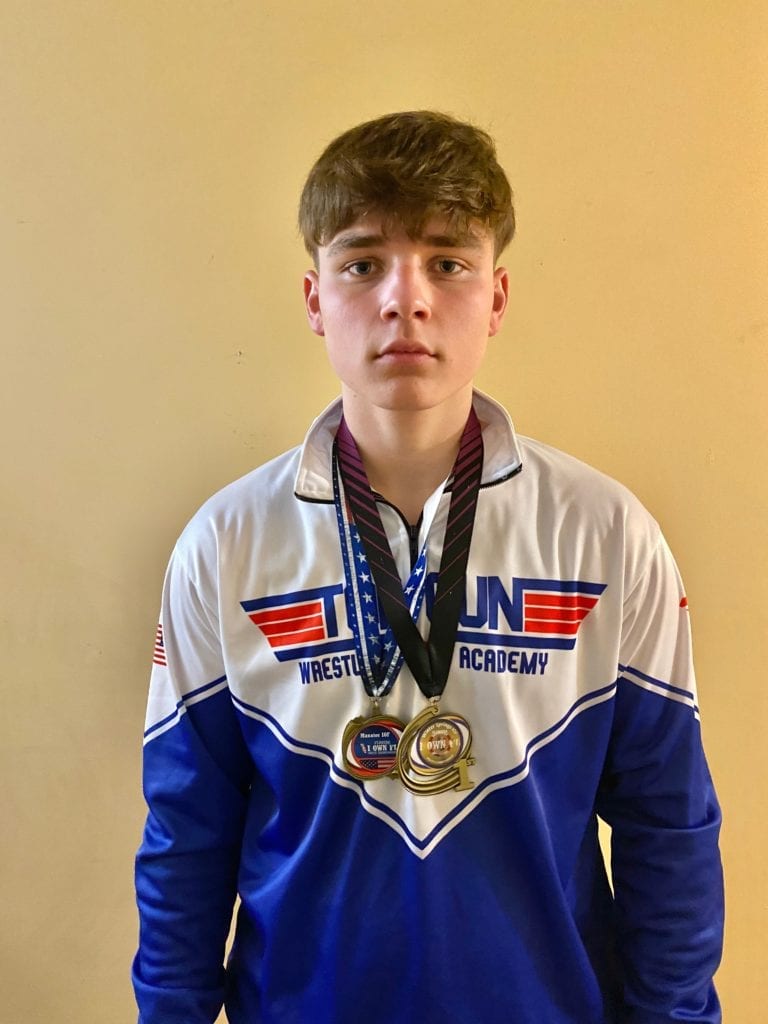 Cody Anderson is an up-and-coming wrestler from Independence Academy.
What Cody Anderson lacks in wrestling experience, he makes up for with his intensity. Anderson, an eighth grader at Independence Academy, has a football background but started to learn wrestling at Top Gun Wrestling Academy in November 2019. Anderson competed in his first two tournaments this month, both in the I Own Florida series, and placed first in the heavyweight class at both the Manatee and Winter Springs events.
Know someone who deserves an Athlete of the Week feature? Email Justin Kline at jkline@plantcityobserver.com by the Friday before the next issue.
Your career's gotten off to a pretty good start. Tell me about the first tournament. What were you feeling before it started?
I mean, I was nervous, but I enjoy the sport. It was fun I just went out there and did my thing. I enjoyed it.
When did you get comfortable?
When I went out there and we started doing it, I got into it and I just did what I do. After a couple minutes, I was into it, the nerves went away and everything fit together.
Did winning the first tournament help with your nerves going into the second one?
I was a lot more confident and upbeat going into it. I was more enthusiastic about doing it. Less nerves.
What was working well for you on the mat in those tourneys?
I come from football, so a lot of hand fighting. That's really my thing. I tried a lot of offense on them. Shooting, double-leg, that kind of stuff. That seemed to be working for me. I'm working on my offense, it's definitely improving.
What got you to come out and try wrestling a few months ago?
Well, I played football and after that I needed something to keep me in shape. I'm going to high school next year at Strawberry Crest and my friend over there does it. She brought me in here and I've liked it ever since.
You must play on the defensive line.
Yes, sir. Defensive line and offensive line.
How do you think this might help you on the football field?
Definitely improving my tackling, confidence and hand fighting. Getting to the quarterback and destroying him. That'll help me a lot.
What's your favorite thing about wrestling?
It's just me on that mat. It's all up to me. If I want to improve, I can. Nothing really stops me from doing that. It's all about me, so I get to do my thing and I like that about the sport.