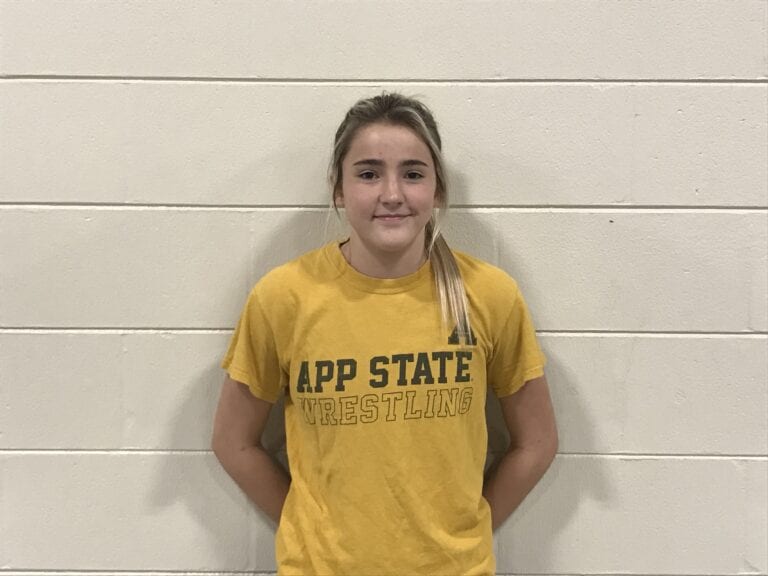 Arden Swindle got her first varsity pin last Tuesday.
Arden Swindle hasn't been wrestling for very long, but the Strawberry Crest freshman has definitely made some strides on the mat. She picked up her first win by pinfall at the varsity level last Tuesday in the Chargers' home opener meet against Plant. Swindle also wrestles for Top Gun Wrestling Academy.
Know someone who deserves an Athlete of the Week feature? Email Justin Kline at jkline@plantcityobserver.com by the Friday before the next issue.
Tell me about that match in the Plant meet last week. You won in less than a minute?
Yeah, I just went in and really wanted to win in front of everybody. I know it was under a minute, maybe around 40 seconds. The double leg takedown, he got out of it and I went for a cradle thing. Then I went to pin him after that.
How did it feel to get your first varsity pin?
It was amazing. It feels really good.
How long have you been wrestling?
Two years. I started here (Top Gun Wrestling Academy). My brother, he got me into it. He told me to come to a practice and I started to love it.
What was it about wrestling that made you love the sport and stick with it?
Definitely the work ethic.
What is your proudest moment on the mat so far?
Probably qualifying for Super 32. I didn't get to go because I got hurt, but it was probably my best.
What's the most important thing you've learned that's helped you on the mat?
To just go out and do my best, work hard even though the guys are bigger and have more muscle. Coach Blake (Olson) tells me to work on my technique and speed a lot.
What are your goals for the season?
Win districts and wrestle at girls states. I don't want to do guys states.
Which wrestling style is your favorite?
I've been doing folkstyle mostly. I haven't done freestyle a lot, but freestyle is more fun to me.
What advice would you give to someone who wants to start wrestling?
Just to stick with it because it's hard at first and nobody ever gets it at first. Stick with it and then they'll get it.
Do you play any other sports?
I did play flag football for my middle school, but now I just do wrestling.
Is there a sport you haven't played yet but would like to try?
Probably lacrosse.
What's your favorite subject in school?
U.S. Government.