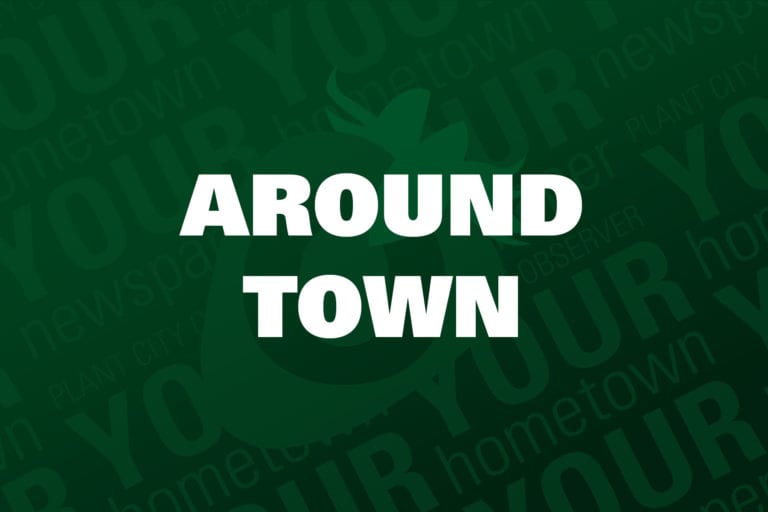 We asked Plant City: What is the best moment in sports you've ever seen?
"If I'm recalling right, Warren Sapp got an interception and ran with it for a touchdown, yep a fun moment!" – Carrie Jeanne
"Lots of professional stuff but the best moments were when my sons were playing little league for Bloomingdale. One son was just not that into playing and was alway sent into the outfield. The ball was hit high and he went back to make the catch. Luck was with him and he made it, like out of a movie. The other was my younger son playing catcher. Foul tip at home sent the ball up. He ripped off his mask, ran to the back fence and made the play. Proud mom here!" – Lisa Potter
"I was present in South Florida the year Steven Stamkos clinched the Rocket Richard trophy (the year he shared it with Sidney Crosby.)" – Stephanie Connoy
"Cowboys vs Giants on Sunday." – Julio Gonzalez
"2001 World Series, Game 7." – James Eric West
"Secretariat, Belmont Stakes." – John Stabile
"One second left on the clock, Alabama vs. Auburn, Auburn ran it back 100 yards for the winning touchdown." – Rebeka Attaway Moore
"Ben Zobrist's game-winning RBI double in Game 7 of the 2016 Cubs' World Series run." – Lisa Westmiller Johnson
"Billy Buckner… Let's the ground ball go through his legs in the '86 World Series Game 6, allowing the Mets to win that game and then the Mets won Game 7 and the championship." – Tony Mendolia
"I would say the gymnastics at the Olympics, always a thrill to watch the amazing athletes go show their talent." – Cynthia Davis Van Camp
"Rick Monday rescuing the US flag from being burned on a baseball field in '76." – Ed Verner
"Kerri Strug getting a 9.7 on vault with a cracked ankle, landing on one foot to win Olympic gold for the US women." – Dawn Hughbanks
"On Feb. 22, 1980, the United States beat the Soviet Union 4-3 in an ice hockey game at the Lake Placid Olympics. It was one of the biggest upsets in sports history." – Laurie McAuley Harris
"Obviously people are going to say the Lightning or Bucs winning their championships, and I get that. But, I'd say the greatest moment I've seen is when Karri Strug landed that vault on one leg in the '96 summer games." – Reid Hanson
"8/31/23 when I won my pro card and became the first IFBB Pro Bodybuilder from the Itty Bitty Plant City. But I'm biased." – Alphonso Cromartie Jr.
"Ohio State's WIDE LEFT as the clock turned midnight, putting the Dawgs in the championship game." – Steve Vinson
"Last year I would have had a different answer, but here is my now answer for 2023. US Open Tennis 2023 – Women's and men's singles finals had many moments and awesome, high-quality tennis. Tennis history with CoCo Gauff winning her firstst major grand slam and thanking God on her knees, while Novak Djokovic won a record-setting 24th major grand slam title. LLWS 2023 Final Game – Curaçao hit a grand slam to tie the score in the top of the 5th inning, but first batter in the bottom of the 6th inning for California hit a home run to win the game and clinch the championship title." – Pamela Pearre
"I know it sounds cliche but watching my kids play volleyball over the years. Those are the greatest moments I have seen. This is my youngest child's last year of high school and these moments are about to tune into memories." – Sherri Catrett