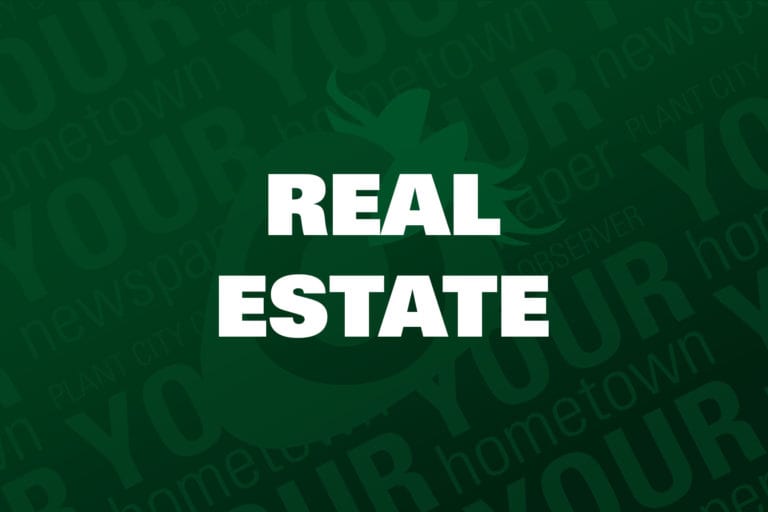 Local April 2020 sales and trend information courtesy of The Crawford Group. Permit information was obtained from the City of Plant City.
As they did in March, Plant City-area real estate sales dropped sharply since April 2019 while the sale prices increased.
Last month, 68 single-family homes sold with an average sale price of $250,472 ($131.12 per square foot). Compared to last April, that represents a 29 percent decrease in sales (vs. 96 homes sold in 2019) but also an 11 percent increase in average sale price (vs. $224,280 and $124.79 per square foot in 2019).
Homes in April 2020 that sold in the $200,000 to $250,000 range saw the highest boost in sale price per square foot, jumping to a nearly 24 percent increase compared to April 2019.
Mitchell Crawford, of the Crawford Group, said that while sales from January through April have dipped 10.6 percent compared to 2019, property values have increased by 9.6 percent. He said COVID-19 has caused more potential buyers to be cautious, but that too much caution now could lead to higher asking prices later.
"We are approaching the busiest part of the selling/buying season and if inventory levels do not increase, buyers should be wary they are going to compete with multiple contract offer situations, along with higher price points," Crawford said. "Be prepared and select an experienced Realtor to assist you through this process."
TOP BUILDING PERMITS
These are the largest building permits issued in Plant City for the month of April 2020, in order of dollar amounts.
1911 S. Wiggins Road — Occupancy — $22,399,200
1911 S. Wiggins Road — Electrical — $850,000
4007 Airport Road — Plumbing — $800,000
2202 James L. Redman Parkway — Completion — $772,025
1911 S. Wiggins Road — Accessory structure — $599,250
3775 Fancy Farms Road — Electrical — $596,000
3304 Sydney Road — Completion — $520,000
4611 Lykes Road — Commercial fee — $475,000
2050 N. Shannon Ave. — Mechanical/HVAC — $405,879
2051 Walden Woods Drive — Plumbing — $300,000
302 W. Reynolds St. — Roof — $292,818
3775 Fancy Farms Road — Plumbing — $243,200
1911 S. Wiggins Road — Plumbing — $167,000
1911 S. Wiggins Road — Plumbing — $149,000
107 Lake St. — Occupancy — $135,000
1216 W. Alsobrook St. — Single family detached — $120,000
612 Coronet St. — Single family detached — $120,000
1210 W. Alsobrook St. — Single family detached — $120,000
2410 W. Baker St. — Communication tower — $100,000
1 Police Center Drive — Fence — $99,371