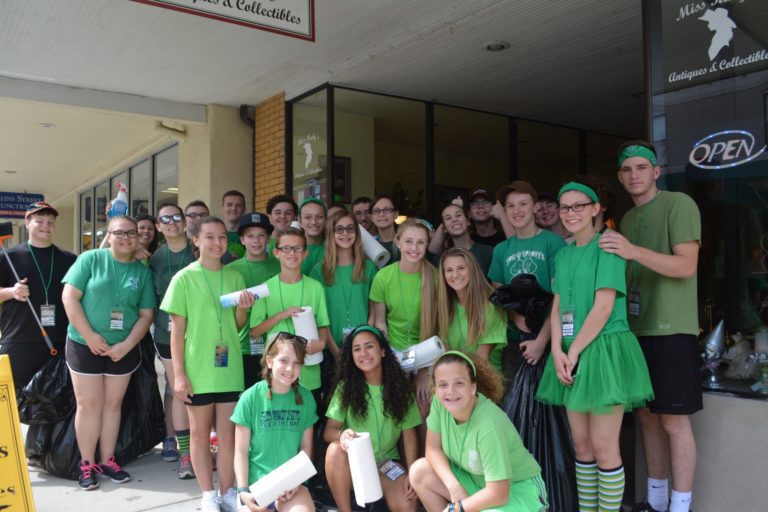 In late March, 400 students and leaders from local churches went into the community for a day of revival.
At first, no one in town knew what to make of the hundreds of middle school, high school and college students making their way through Plant City Sunday, March 26.
But they were on a mission — one they hoped would ignite passion in their community.
It was part of a plan that had been in the works for months, one that allowed nine churches to come together at First Baptist Church of Plant City for the 10th annual Ignite Revival weekend.
"We wanted it to be a community effort," Ricky Lindsey, First Baptist Church of Plant City's minister of students, said. "This is the largest group of pastors we've ever had participate. We as student pastors turned it over to the college-aged ministries."
The college students at the participating ministries were instructed to identify needs in the community and determine ways to help. On March 26, students split into groups to assemble 'blessing bags' for those in need, offer free car washes and lawn care, pick up trash around town and clean the exterior façades and windows of businesses in the community.
After a morning of faith-based lessons, students split into teams to take on the community. In Historic Downtown, students donned green t-shirts and walked door to door of downtown businesses, asking merchants what they needed done: from window cleaning to reorganizing to sweeping.
And even if the businesses didn't need work done, the goal
was still reached: they were making people aware of their presence — one that's grown since Ignite weekend started about 10 years ago.
"We started with just a handful of 20 to 30 students our first year," Lindsey said. "Now, it's combined over 400 students and leaders."
Lindsey added that the goal of the project was to help the community realize that there are members of the next generation who want to spread their faith in the town they call home while helping people along the way.
"We've been studying revivals that have been done," he said. "We want the city of Plant City to know that there are a whole bunch of teenagers who love Jesus, and who aren't afraid of the Gospel, and want to see revival in this town."
Contact Emily Topper at etopper@plantcityobserver.com.