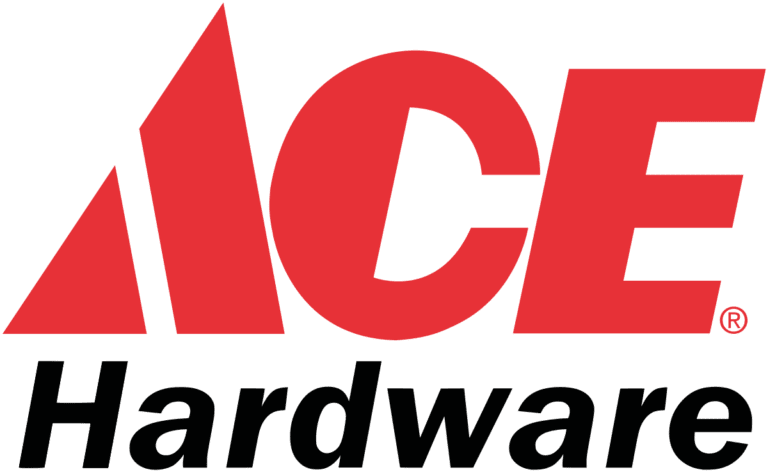 Ace Hardware Corporation will start construction on a distribution facility on County Line Road that is set to begin operations November 2021. City commissioners welcomed Ace Hardware to the community in Monday's meeting.
Plant City landed another major win Monday evening when commissioners opened their arms to welcome the Ace Hardware Corporation to the community.
The commissioners unanimously agreed to grant Ace Hardware an Economic Development Ad Valorem Tax Exemption. In return, the company will transition from its Tampa distribution warehouse to a larger facility here in Plant City on County Line Road. The company has vowed to employ at least 162 new full-time equivalent employees in Plant City.
Of those, approximately 119 are currently at the Tampa location and they will move over with the new facility. It also told the city "the business's sales factor is less than 50 percent and that it will make a capital investment of at least $200,000 per full-time equivalent employee prior to the commencement of any exemption granted under the Program."
If Ace meets the requirements of the ordinance and agreement, they can qualify for the Tier Two benefits, which are 50 percent of assessed value of added improvements and tangible personal property for seven years.
"We looked at Plant City as, really, a community that shared our missions and our values," Chuck Ungaro, global real estate manager for Ace Hardware Corporation, said. "Your motto is 'preserving the past and embracing the future,' and that goes hand-in-glove with what we do as a company. We want to embrace the future and preserve our past as well. We wouldn't be who we are today without our community and that's something that is very important to us. We felt a really strong sense of community in Plant City, as well."
Ungaro also mentioned the location could not be more ideal as Ace Hardware can now easily distribute its goods along the I-4 corridor. Ace has retail stores all over the state and, with a larger facility, the company can now distribute its goods even faster to all of its locations.
The project had secretly been underway for months as discussion of whether Plant City would be a good fit for Ace Hardware grew. It was titled "Project Lightning" and the Plant City Economic Development Corporation and the City of Plant City worked hand-in-hand to prove they were the perfect match.
Ungaro said he believed the new facility would be the most state-of-the-art center in the company's network. Chip Giacoboni, director of retail support at Ace Hardware Corporation, also spoke to commissioners. Giacoboni has been with the company for 22 years. He runs the distribution centers in the southeast and started his career with Ace in Tampa. While he said the Tampa facility has served the company well over the years, Ace has outgrown the facility and looks forward to using this opportunity to build a larger warehouse in Plant City.
"We have a long track record of staying in locations for a long time and we look forward to a lengthy stay," Giacoboni said. "If this opportunity comes true, I'll be moving back down to Florida."
Mayor Rick Lott joked after the vote that Giacoboni was more than welcome to start his search for a home right here in Plant City.
Of all the statements said, the comment on Plant City's motto and community drive seemed to resonate deepest with commissioners. Several mentioned how the deep history of the company and its dedication toward giving back and improving communities it was in played a large part in welcoming them home.
Lott and City Manager Bill McDaniel also attributed this win to the vision that was put in place a little more than five years ago when the commission began to create the industrial corridor on County Line Road. They were told at first it would be 10 years before it built out, but they've essentially reached their goal in five years. Ace Hardware will fill a massive hole in the middle of the corridor.
In a way, it's come full circle for Lott, who shared a story of how when he worked downtown at the Ace Hardware store owned by the Redman family he was a teenager. Now the corporation is here to stay.
"This is another great example of the system that has been built over the years with the tax exemption," McDaniel said. "The location of the facilities we are offering, with its proximity to the interstate and everything else that we have in place to draw these high-profile companies such as Ace Hardware and Home Depot, has proven what we are doing is working. These businesses create job opportunities, they spur local economic growth and they improve our community."
After the approval, the helpful hardware folks are gearing up to come to town. But the timeline is still lengthy: the company is working with developers now and will break ground in August or September. Then it will take approximately 12 months to complete the construction and another 12 to 16 weeks to get the product in the center. However, that timeline puts the opening smack in the middle of hurricane season. The Ace facility in Tampa acts as a massive hurricane center, so the company doesn't want to disrupt its operation when demand is so high. Instead it will wait and actual occupation will begin in November of 2021.