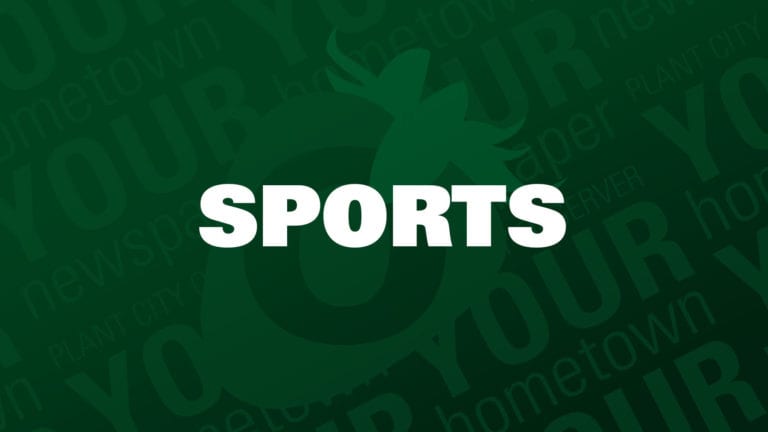 Plant City head coach Mike Fryrear dives into how new technology, analytics and rules continue to change the game of baseball
Like many sports, analytics, technology and improved methods of development have changed the game of baseball.
Things like launch angles, exit velocity and slugging percentages have now become keys for hitters, more than simply batting averages and on base percentages. For pitchers, velocity and spin rates have become focal points. With these landscape-altering ways that the game itself has changed, rules have changed along with it.
"The game is changing drastically," Plant City High School Baseball's head coach Mike Fryrear said. "Not necessarily from just the rule changes but how the game is approached, from the old school to the new school, to people trying to change the game for themselves. Spin rates, launch angles and all of that stuff. It's starting to calm down in that aspect a little bit and it's starting to go back to the old school training again but the analytics of baseball and the video and the social media and that aspect has just taken off."
Fryrear spoke about how much technology itself has impacted his ability to coach players, even at the high school level.
"I can sit in the cage and watch a kid swing and I can actually send that to my buddy," Fryrear said. "He can readjust things and boom, I can fix a guy in two minutes and he's all fixed with his basic mechanics."
But while baseball is predictably going to change as the science surrounding the game improves, major rule changes such as three-batter minimums, runners starting on second base in extra innings, pitch clocks, seven-inning doubleheaders and a league-wide designated hitter for the 2020 season have drastically changed the game of baseball at its very core.
Although many of these rules are implemented to speed up the game or fix parts of it, are these changes for the betterment of the game itself? Fryrear gave his thoughts on a number of Major League Baseball's new rules and even touched on some that he would like to see implemented.
Three-batter minimums potentially limit a manager's impact on the game and are effectively doing away with specialists out of the bullpen.
"I don't agree with a three-batter minimum, and that's just my opinion obviously," Fryrear said. "But I do agree with a two-batter minimum. I think that will speed the game up but I think a two-batter rule would be perfect because now it doesn't take the manager out of the game but that guy also has to have ammo. Bullpen guys are being drafted these days in late rounds and becoming specialists. Then you bring in a lefty throwing 95, he faces one lefty and you take him out? No. If you're going to have him pitch, pitch to two batters and let's see how he does then. I think that will actually dictate more of the talent level and execution level from a players standpoint, and also a manager who says, 'I have to rely on this guy for two batters, I can't just put this guy in for one. How does that impact me as a manager?' Three [batters] is a lot."
Two additional rules that were implemented during the COVID-shortened 2020 season and have stuck in MLB are seven-inning games when teams are tasked with playing doubleheaders and a runner starting on second base in extra innings.
These rules were implemented to reduce the physical toll taken on teams throughout a long season.
While Fryrear understands the reasoning behind seven-inning doubleheaders, he believes that it could disproportionately impact teams who have play more of them and that it gives pitchers who typically don't pitch deep into games an advantage by impacting a higher percentage of a seven-inning game, despite not having to pitch any additional innings. But as far as runners starting on second base in extras? Fryrear echoed the feelings of many fans around the nation with disagreement.
"With these big fields in Major League Baseball, if you get a base hit, they score automatically," Fryrear said. "It's not like in high school where you have a 350-foot center field and the centerfielder could throw the guy out on a base hit. It's just completely different and I don't agree with it. I think maybe after a certain inning, maybe after 14 innings. Maybe put a guy on first with one out? That's something different, but not at second base because after one pitch you could be done and that's not fair."
After touching on some of the rules that have already been enacted at the major league level, Fryrear discussed some of the rules that he would like to see added, including slightly bigger bases to create more excitement on close plays and potentially adding high school baseball's re-entry rule. The re-entry rule allows a starter who is replaced by a substitute to re-enter the game a max of one time, provided that he bats in the same spot in the lineup.
"One rule I would love to see in MLB, actually taking a different approach to this is what high school uses as the re-entry rule," Fryrear said. "Imagine putting that in MLB, now that is fun. I think that would be fun because now you can use your whole bench in a long season. And it's not about playing time at that level, it's about winning, but I think the re-entry rule would be really fun in Major League Baseball. You've got a guy struggling, you take him out, put another guy in [to hit] and an unsung hero off of the bench potentially wins the game. Then you take him out and put the other guy in on defense. I think that would make the game more fun that way."