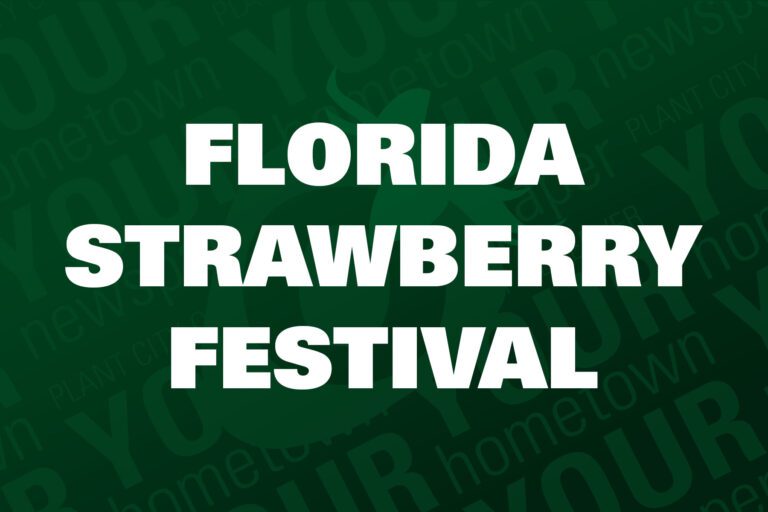 The Plant City Observer staff has a few recommendations for what to watch when you're at the festival this year.
Michelle Caceres:
For me, while there are many experiences to be enjoyed at the Florida Strawberry Festival, making memories with friends and family is what's most important. After the strawberry shortcakes, corndogs and Amish donuts are eaten, the terrifying thrill rides experienced or you've seen your favorite musical acts perform on the Wish Farms Soundstage, the memories made at the festival will last a lifetime.
My own memories of past festivals are as varied as the reasons why we attended over the years. Almost two decades ago, my daughter battled stage fright and hot weather to perform in her pink cowgirl costume under the Stingray Chevrolet Entertainment Tent with her dance troop. More than ten years ago, my middle son was a Future Farmer's of America (FFA) newbie and kept five plants alive on our lanai all winter long so he could show and sell them at the festival (his first and last foray into agricultural pursuits). Five years ago, my youngest son showed off his physical and mental prowess by hanging from a metal bar for two minutes. He won a gigantic stuffed animal which he proudly presented to his sweetie. That same day, he and I purchased ride armbands and after only enjoying (me more than him) five rides, his motion-sickness kicked in and he called it quits, much to my disappointment. I was ready to ride until closing time.
My children are adults now and have grown and gone but that doesn't mean there still aren't memories to be made at the Florida Strawberry Festival. I'm sure my husband and I will attend, maybe see a concert or a livestock show, definitely eat too much food and spend much-needed time together.
In a nutshell, it's not about what's worth seeing as much as it is grabbing your loved ones, walking through the festival gates and enjoying every single moment together. The memories you make will be priceless.
Taylor Jenkins:
There's so many things to love about the Florida Strawberry Festival, and while the headline entertainment and fried food are often the first things that pop into everyone's mind — mine included — there are a ton of other fun and unique shows and performances to see while you're here.
Arguably my favorite event to grab a bite to eat, sit back and enjoy is the one-of-a-kind performances from Robinson's Racing Pigs. The show will take place every day of the festival at 11 a.m., 12 p.m., 2 p.m., 4 p.m., 6 p.m. and 8 p.m., so no matter when you find yourself free for a few minutes, you can find time to see the piglets fly out of the chute, around the track, through the water and across the finish line with blazing speed.
If you want a good, wholesome laugh, the livestock costume contests are for you. The Dairy Costume Ball will take place on Sunday, March 5 in the Patterson Co. Livestock Arena, featuring participants of all ages putting together coordinated costumes with their bovine and proudly parading around the arena in search of the top prize. The following day, on Monday, March 6 at 7 p.m., it will be time for the Lamb Costume Contest being held in the same venue.
If the headline acts haven't satiated your appetite for great music, then make your way over to the Publix Entertainment Tent where bands will be performing most days at 6 p.m. Whether you're looking for Bluegrass from Rekindled Bits of Grass, the classic rock sound of Electric Woodshed or the gospel-inspired stylings of performers like Pastor "Pee Wee" Callins or Reach City Worship, make sure you check the schedule of events to see exactly who will be performing when you're at the festival.