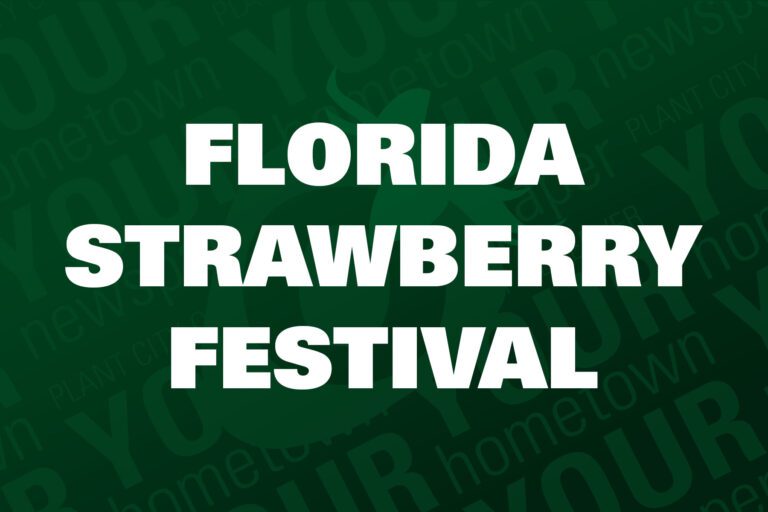 In addition to the star-studded headline entertainment that will rock the 11-day festival, a number of new groups will be performing across the Festival grounds.
While the star-studded headline entertainment lineup always catches the eyes of music-lovers as they plan their trips over to Plant City for the strawberry festival, a number of new acts will be playing across the festival, free for all to enjoy at either the Publix Showcase Tent or the Entenmann's Strawberry Tent.
The following list features all of the new acts that will be making their debut at the Florida Strawberry Festival and where to find them. If some of them sound familiar, that's probably because they are, with this year's new performers taking the stage at different venues throughout the state, the country or right here in town at Krazy Kup!
The Dirty Janes
The Dirty Janes emerge seasoned with several major festival appearances under their belt, having played with names like Lynyrd Skynyrd, Tyler Bryant & The Shakedown, Elle King, and The Allman Betts Band. With a full-length album under way, Clearwater's renowned Clear Track Studios has become a second home for the group. It will be their first release under their new name and is expected to hit both platforms and shelves this year.
The Dirty Janes will be performing in the Publix Showcase Tent on Saturday, March 4 at 6 p.m.
The Colleen Orender Band
Nashville Recording Artist Colleen Orender's new music is a sultry jazz dream with pop sensibilities and a touch of James Bond. A touring jazz and blues artist for decades, Orender turns your hometown venues into smoldering 1930's Mississippi juke joints. She teamed up with Michael Davey in Nashville to produce her new sound that many are comparing to Amy Winehouse with Julie London's essence. We see a new genre stand on its own, the Sophisticated Pop of the decade.
The Colleen Orender Band will be performing on the Publix Showcase Tent at 6 p.m. on Sunday, March 5.
Martin & Kelly
The incredibly talented duo of Jilly Martin and Ryan Brooks Kelly have become the next must-see act from New England to Nashville. Over the years, they've been featured as support acts for many traditional, and mainstream country artists. Standouts in today's crossover country music scene, Jilly & Ryan's songs bridge the boundary between traditional and new country. They've made their mark with highly-acclaimed original music and are winning over audiences everywhere they perform. Jilly and Ryan's compelling song-writing, dynamic vocal harmonies and stunning musicianship have them poised for a breakthrough in the music industry.
Martin & Kelly will be performing in the Publix Showcase Tent on Wednesday, March 8 at 6 p.m.
Rockland Road
Rockland Road is a street just outside Nashville. It's a studio where countless hit records have been recorded. It's a crossroads where country, gospel, pop, R&B and Americana music has coexisted and thrived for years. It is also a vocal-driven, melodic band with a signature sound as rich and authentic as its namesake. Rockland Road is six musicians who share the last name
Martin—representing four generations of musical heritage—all vocalists who among them play 23 different instruments. It is a powerhouse group featuring soulful vocals imbued with a pure, exuberant joy worthy of the talented blood that flows through this family's veins. Rockland Road will be performing in the Entenmann's Strawberry Tent daily at noon, 4 p.m. and 7 p.m.