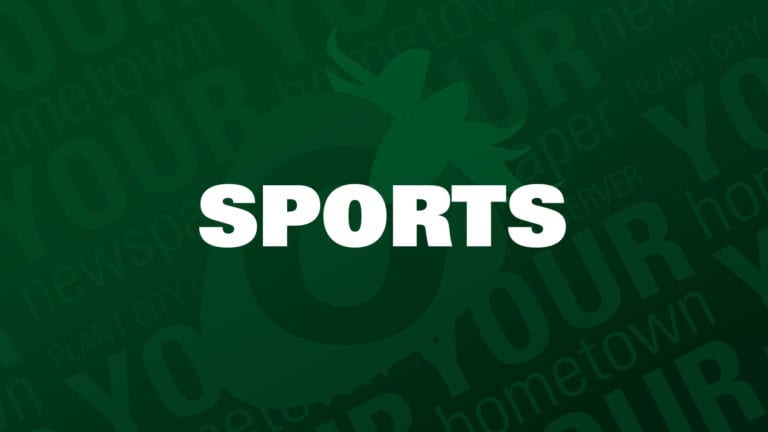 2022 Football Preview
Durant, Plant City and Strawberry Crest will all get their seasons rolling, unofficially, this Friday as they get geared up for preseason action. With all three teams rolling out new starting quarterbacks — or at least relatively new in the case of Crest's Jordan Lewis — there will be a lot to learn from this week's contests. Below is a preview for each team's game, along with the players and storylines to watch for.
DURANT vs. FREEDOM
This Friday Durant will play host to the Freedom Patriots, a team that finished with a meager 1-9 record in 2021. Heading into head coach Claybo Varnum's second season as head coach, the Cougars have a three-headed quarterback battle that may still be working itself out behind a young offensive line.
WHAT TO WATCH FOR
Quarterback Battle: It's likely that all three sophomore quarterbacks, Mike Ryan, Hunter Smith and Xavier Irazarry will all get snaps under center. While Ryan seems to be leading the pack, the battle isn't over yet.
Offensive Line: Outside of quarterback, this will be the biggest change to Durant's roster. They lost a lot of size and experience up front, so this new-look unit may still be trying to find themselves as the season draws closer.
PLAYERS TO WATCH
QB Mike Ryan
RB Alex Daley
DB Jayden Cornelius
DB Jayden Forte
DL Ty Merkle
PLANT CITY @ LAKE GIBSON
Plant City has a tough schedule throughout the year as Michael Clayton steps in as the program's newest head coach, and that rings true for their preseason matchup as well as the Raiders head to Lakeland to take on a Lake Gibson Braves team that finished the season with an 8-4 record in 2021. Plant City has a young team but the expectations are high and Friday's game will be their first big test.
WHAT TO WATCH FOR
Run Game: Both of the Raiders' top running backs from last season, Reggie Bush Jr. and Romello Jones, are headed to Alderson Broaddus and Navy this fall, respectively, to continue their football career at the collegiate level. Stepping right into their place is the duo of Jaden Mccants and Dominic Jones. Plant City's offense wants to build itself around a strong running attack, so the performance of these two backs will be a crucial first step.
Secondary: Between Romello Jones, Jae Sawyer and Jermarian Jackson, the Raiders' secondary was another position group that was filled with future collegiate talent in 2021, now graduated. With Chase Dexter and Eden Williams leading the way, Plant City's defensive backs will have some big shoes to fill this year.
PLAYERS TO WATCH
QB Dereon Coleman
RB Jaden Mccants
WR Jaylen Smith
DT Javan Futch
S Chase Dexter
STRAWBERRY CREST
@ GEORGE JENKINS
After putting together a 5-5 campaign in 2021, Strawberry Crest's best single-season record since 2013, the Chargers are looking to build on that momentum and have an even better 2022. In similar fashion, George Jenkins is looking for a resurgence themselves after a 3-7 record last year, their second consecutive three-win season following three consecutive seasons of winning football.
WHAT TO WATCH FOR
Pass Game: With limited high school football experience, senior Jordan Lewis took over as quarterback midway through the 2021 season and ended up leading the team in passing yards. With a bigger and more experienced offensive line in front of him, along with a full offseason of preparation, Crest hopes that Lewis will play a crucial role in improving that part of their offense.
Secondary: While the Crest coaching staff is happy with their defensive front, their secondary will really be a bright spot on their defense. With four players all entering their third straight season starting alongside each other in the defensive secondary, they will likely play a big role in the Chargers' defensive success this year.
PLAYERS TO WATCH
QB Jordan Lewis
RB/DB Ryan Weems
WR/DB Quincy Hart
WR/DB Coby Burger
WR/DB Marcus Springfield