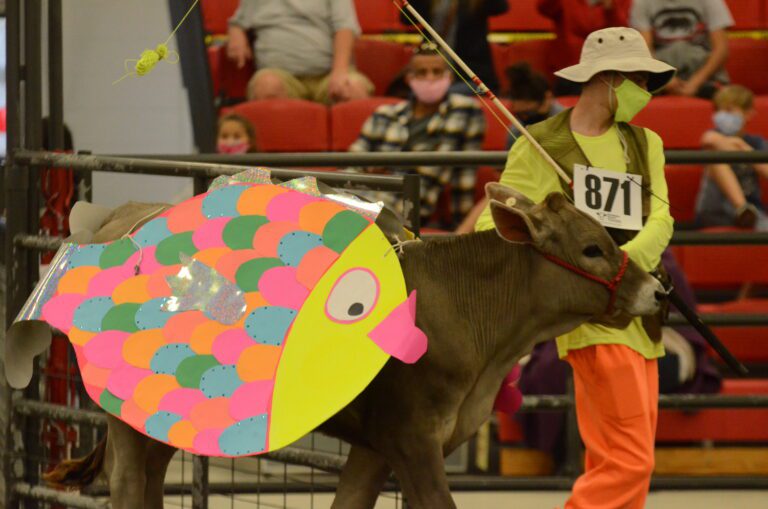 The Plant City Observer staff has a few recommendations for what to watch when you're at the festival this year.
The Florida Strawberry Festival will welcome back a star-studded lineup of headline entertainment this year, but with so many hours in the day and so many things to see, there are still plenty of other entertainment options for festival-goers.
Taylor Jenkins
There's so many things to love about the Florida Strawberry Festival, and while the headline entertainment and fried food are often the first things that pop into everyone's mind — mine included — there are a ton of other fun and unique shows and performances to see while you're here.
Arguably my favorite event to grab a bite to eat, sit back and enjoy is the one-of-a-kind performances from Robinson's Racing Pigs. The show will take place every day of the festival at 11 a.m., 12 p.m., 2 p.m., 4 p.m., 6 p.m. and 8 p.m., so no matter when you find yourself free for a few minutes, you can find time to see the piglets fly out of the chute, around the track, through the water and across the finish line with blazing speed.
If you want a good, wholesome laugh, the livestock costume contests are for you. The Dairy Costume Ball will take place on Sunday, March 6 in the Patterson Co. Livestock Arena, featuring participants of all ages putting together coordinated costumes with their steer and proudly parading around the arena in search of the top prize. The following day, on Monday, March 7 at 7 p.m., it will be time for the Lamb Costume Contest being held in the same venue.
If the headline acts haven't satiated your appetite for great music, then make your way over to the Publix Entertainment Tent where bands will be performing most days at 6 p.m. Whether you're looking for Bluegrass from Rekindled Bits of Grass, the southern rock stylings of SouthBound or the hard riffs from classic rock-inspired bands like SickHot and Brake Fail, make sure you check the schedule of events to see exactly who will be performing when you're at the festival.
Brian Fernandes
Being that this will be my first time attending the Florida Strawberry Festival, I will have a lot to explore just like any other newcomer. One of the things that I look forward to are the contests – as a spectator, not a contestant. I love to see others compete in fun activities. In all, there will be eight food contests at the festival.
The Strawberry Spaghetti Eating Contest is definitely on my list. Ten contestants will be vying for the trophy, which will be given to the first one that finishes a bowl of spaghetti eaten with a wooden spoon. It sounds messy but fun. This will occur on Monday, March 7 at 5 p.m. under the Stingray Chevrolet Entertainment Tent.
And I also want to witness the Super Dog Mega Corndog Eating Contest. Eight contestants are each given two mega corndogs. The first contestant to finish the two corndogs, leaving a clean plate, will be awarded with a trophy. Again, sounds messy but fun to watch. This event will take place on Wednesday, March 9 at 2 p.m. under the Stingray Chevrolet Entertainment Tent.
Strawberry shortcake is a classic pastry and may very well become the official Florida State dessert. What better way to show support than consuming as much in one day as possible. In this contest, 10 participants will be given 10 minutes to eat four pounds of whipped strawberry shortcake. Bibs and utensils will be provided. The one who finishes first will be given an unusual trophy. This will take place on Wednesday, March 10 at 2 p.m. under the Stingray Chevrolet Entertainment Tent.
The Strawberry Mashed Potato Pie Eating Contest is definitely a first for me and probably the most unconventional contest I've heard of. Potatoes and strawberries aren't two foods that I would associate with one another, but the festival is all about allowing your imagination to run wild. Ten contestants will each have a pie plate with mashed potatoes, adorned with strawberries in front of them. The first to finish their pie will be awarded with a trophy. This will be held on Friday, March 11 at 3 p.m. under the Stingray Chevrolet Entertainment Tent.