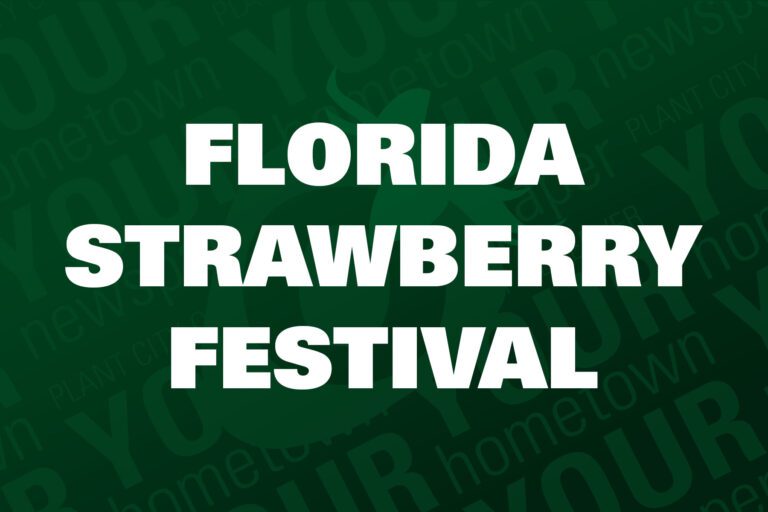 Welcome to the 87th annual Florida Strawberry Festival
For decades the city of Plant City has been known around the globe for producing some of the sweetest, most beautiful strawberries grown anywhere in the world. Many say it's our "claim to fame." In fact, if you don't know much about the abundant strawberry harvest in Plant City, one of our residents will be quick to inform you of just how important the commodity is to our local economy and the spirit of our community.
The truth is, the people of Plant City have been proud of the strawberry for decades. We incorporate it in the name of our businesses, we wear it on our clothes, we dedicate tens of thousands of acres of our land to their growth and, best of all, we annually invite more than 500,000 visitors to join us in celebrating each season's harvest. Today, the 87th Annual Florida Strawberry Festival will begin and I would like to personally invite you, your family and friends to join us in celebrating this milestone year for our city and our agricultural community.
Throughout the last 87 years, we have seen hard times and we have been blessed beyond measure. Our very first festival in 1930 featured local entertainers, a high-wire act, an animal show and, of course, strawberries. It was a humble beginning, but it set a tremendous foundation for the festival we know today. We have felt the effects of economic struggles, worked through the grief of wars and met the demands of an ever-evolving society. In the best of times and in the worst of times, the Florida Strawberry Festival has provided our citizens and our visitors a place to simply have fun with their families for the past 87 years, and we're so proud of that.
For our 87th year, we have an exciting festival planned just for you. We're inviting 24 of the country's top entertainers, bringing in over 80 of the most exciting rides, hosting hundreds of youth exhibitors in seven different livestock shows, displaying the artwork, photographs and homemade items thousands of our local residents enter into competition, cooking up some of the tastiest treats from hundreds of food vendors and, most of all, picking more strawberries than you could ever imagine for shortcakes, milkshakes, cheesecakes, cobblers, ice cream and more.
For several years now, we have proudly partnered with Publix Supermarket stores to bring discounted admission tickets to you and your family to make your visit as cost effective as possible. For information on admission tickets, concert tickets, events and more, please visit us at www.flstrawberryfestival.com. Be sure to follow us on Facebook, Twitter, Instagram for updates and pictures of festival fun. You can also receive direct reminders and information by subscribing on our website to our "Berry Latest" emails.
Our staff is working diligently to ensure a successful festival, but the help and support from our community is paramount. We are truly grateful for every one of our nearly 2,500 volunteers and for the warm, welcoming spirit they show to our visitors. If you have never volunteered at the festival, I encourage you to do so. It's not too late to sign up, and it's much more fun than it is work! In addition, I would like to thank our board members, sponsors, committee members, community stakeholders and every one of our attendees. Each of you have a hand in making our festival "#1 for FUN!" and I can't wait to see you there!