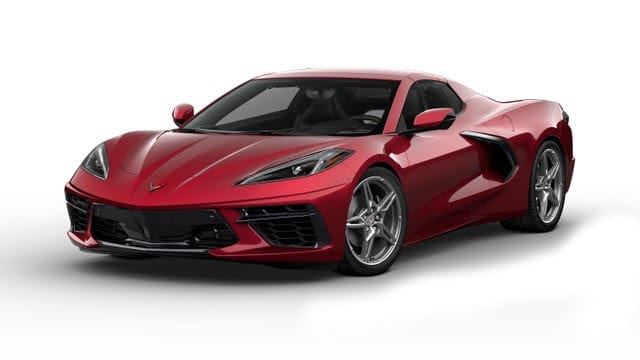 The Florida Strawberry Festival's annual Chevrolet Corvette raffle, a partnership with Stingray Chevrolet, is now live.
For $5 per ticket, you can get a chance to win a brand new 2021 Chevrolet C8 Corvette 1LT with a 6.2 V* engine pushing 490 horsepower, a "torch red" paint job, eight-speed dual clutch transmission, a 10-speaker Bose Premium audio system, Bluetooth technology, anti-lock brakes and much more.
You can buy tickets online at stingraychevrolet.com/chevrolet-charity-raffle until 3 p.m. March 12, in-person at Stingray Chevrolet through 6 p.m. March 12 or at any time on the grounds of the Florida Strawberry Festival up until 4:30 p.m. March 14. The raffle winner will be announced at 5 p.m. March 14 on the grounds. The winner does not have to be present at that day and time to be able to claim their prize. Contestants are limited to 50 tickets each and keep in mind that you don't have to take that Corvette: winners have instead opted for other Chevrolet cars or SUVs in the past.
All proceeds from the raffle, a staple of the festival for the last 11 years, will benefit Unity in the Community. If you're not familiar with Unity, it's a locally-based group run entirely by volunteers who come together to help all corners of the Plant City community.
Unity raises money for food banks, charities, scholarships, youth and family organizations and much more all year round, but the annual Stingray raffle is its biggest fundraiser. Last year's raffle raised more than $220,000 to bring the 11-year total up to $1,536,000. All of that money has been poured back into the Plant City community, too — Stingray Chevrolet doesn't take even a penny from the raffle ticket sales, opting instead to see the money go to those in town who need it most.